Il Percorso, azienda agricola, Tuscany
New construction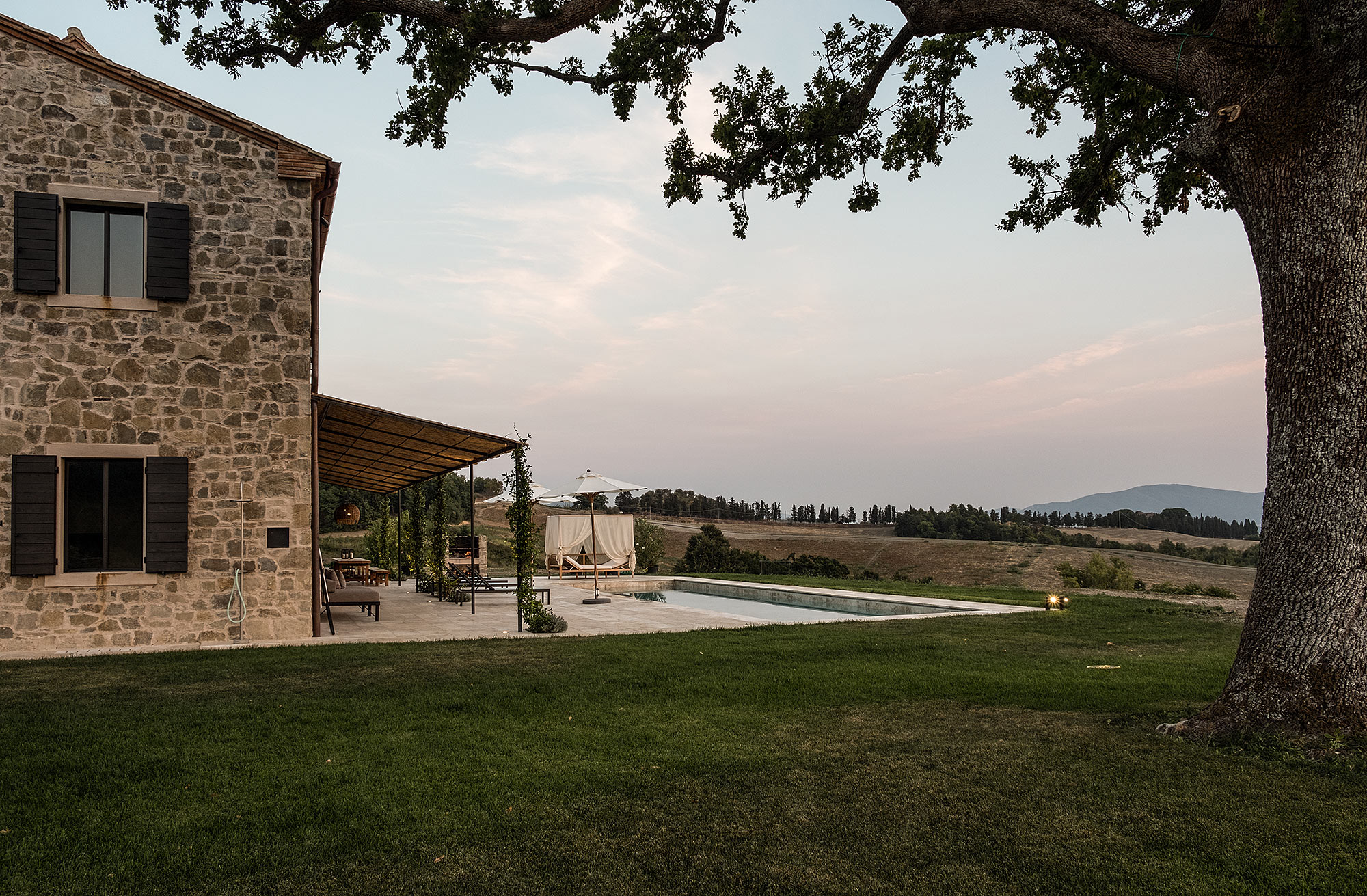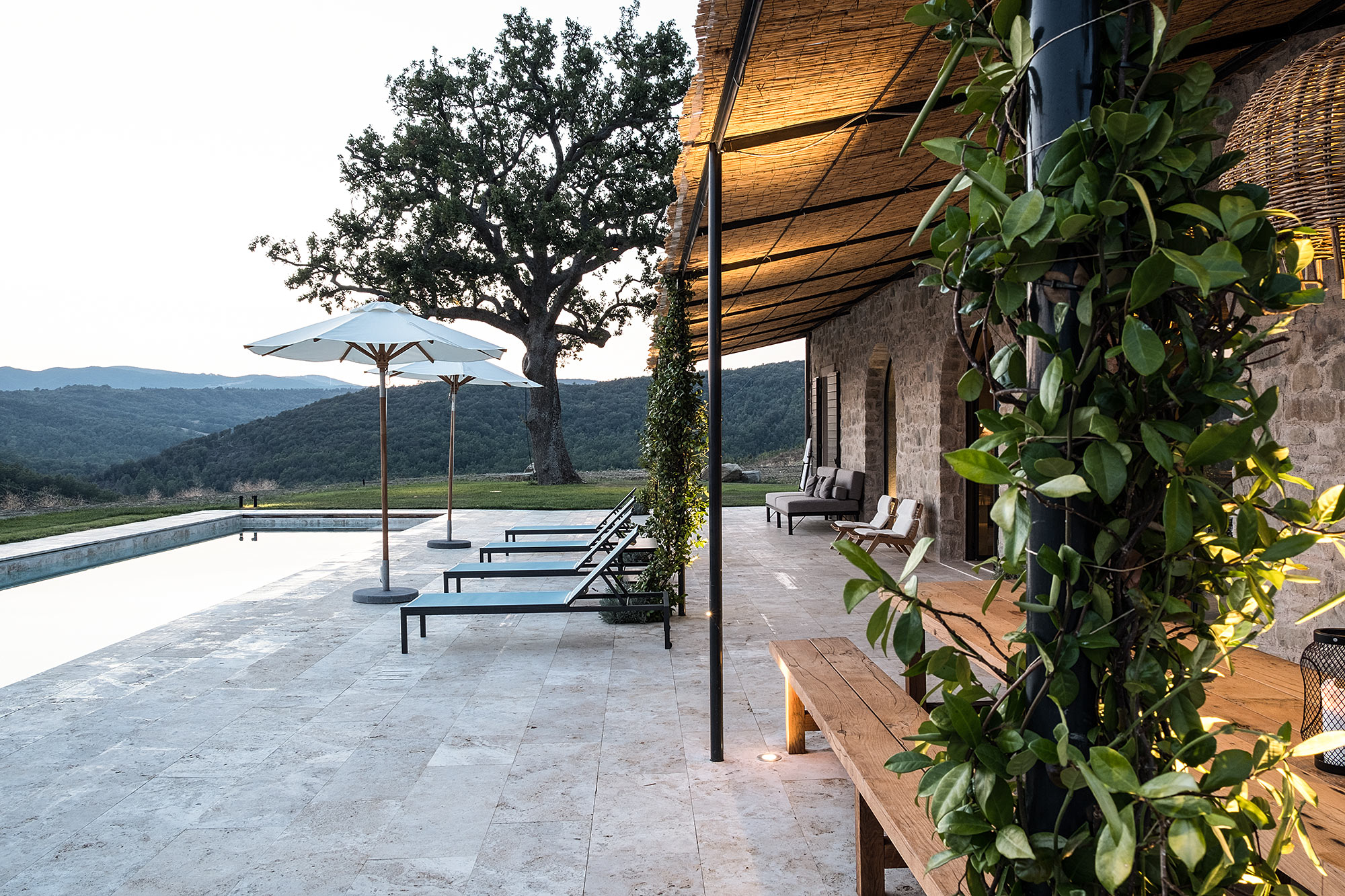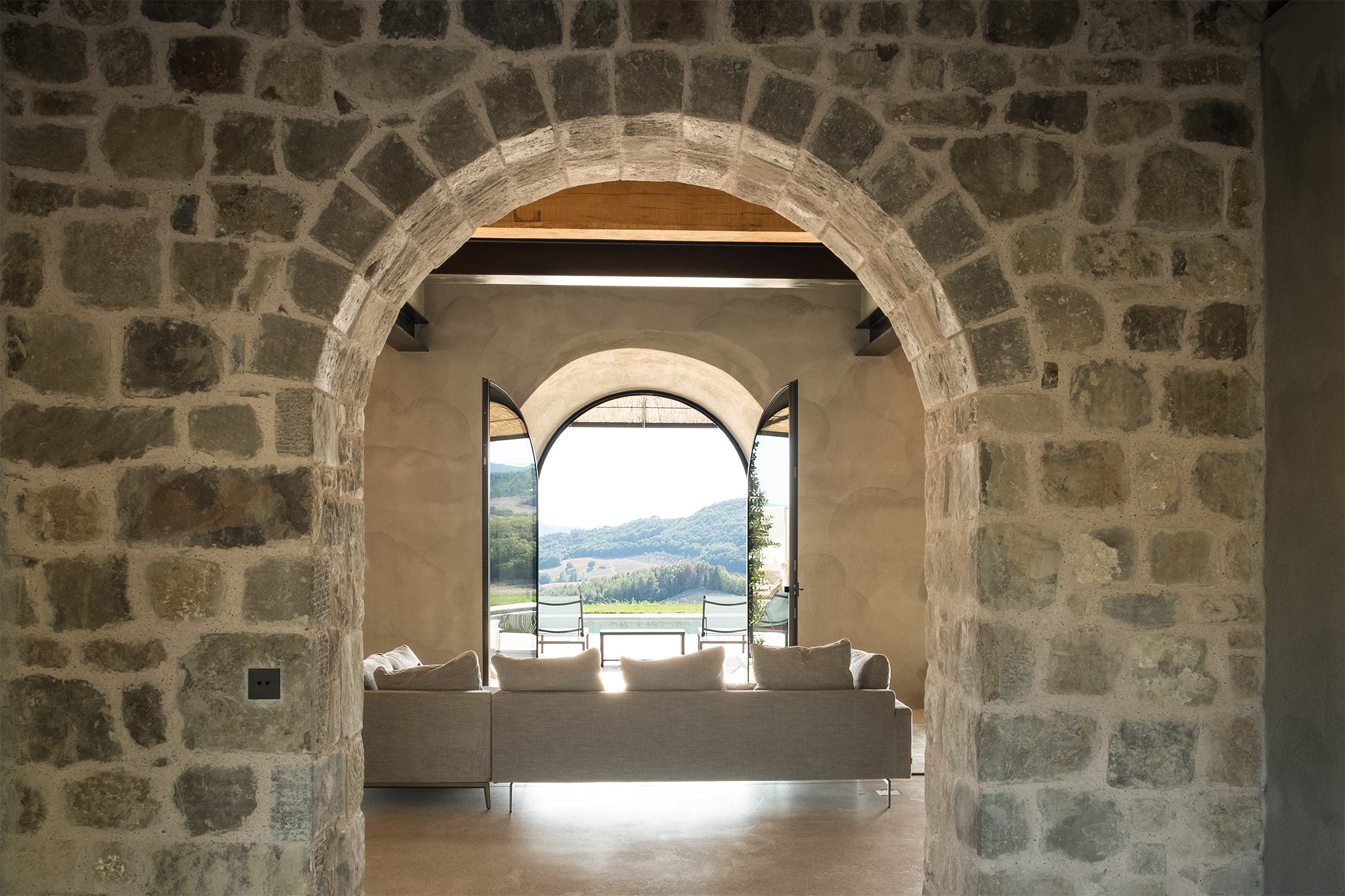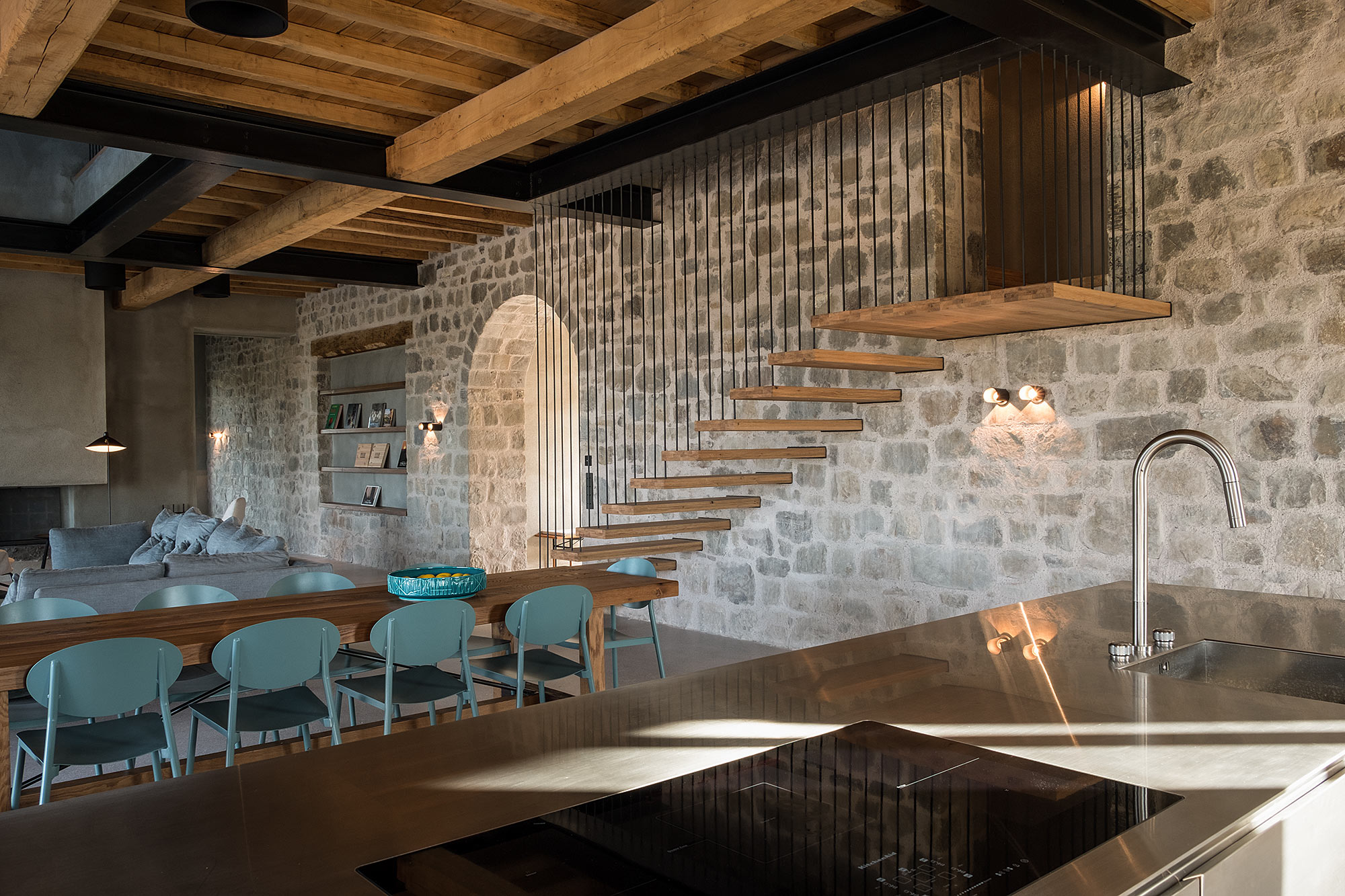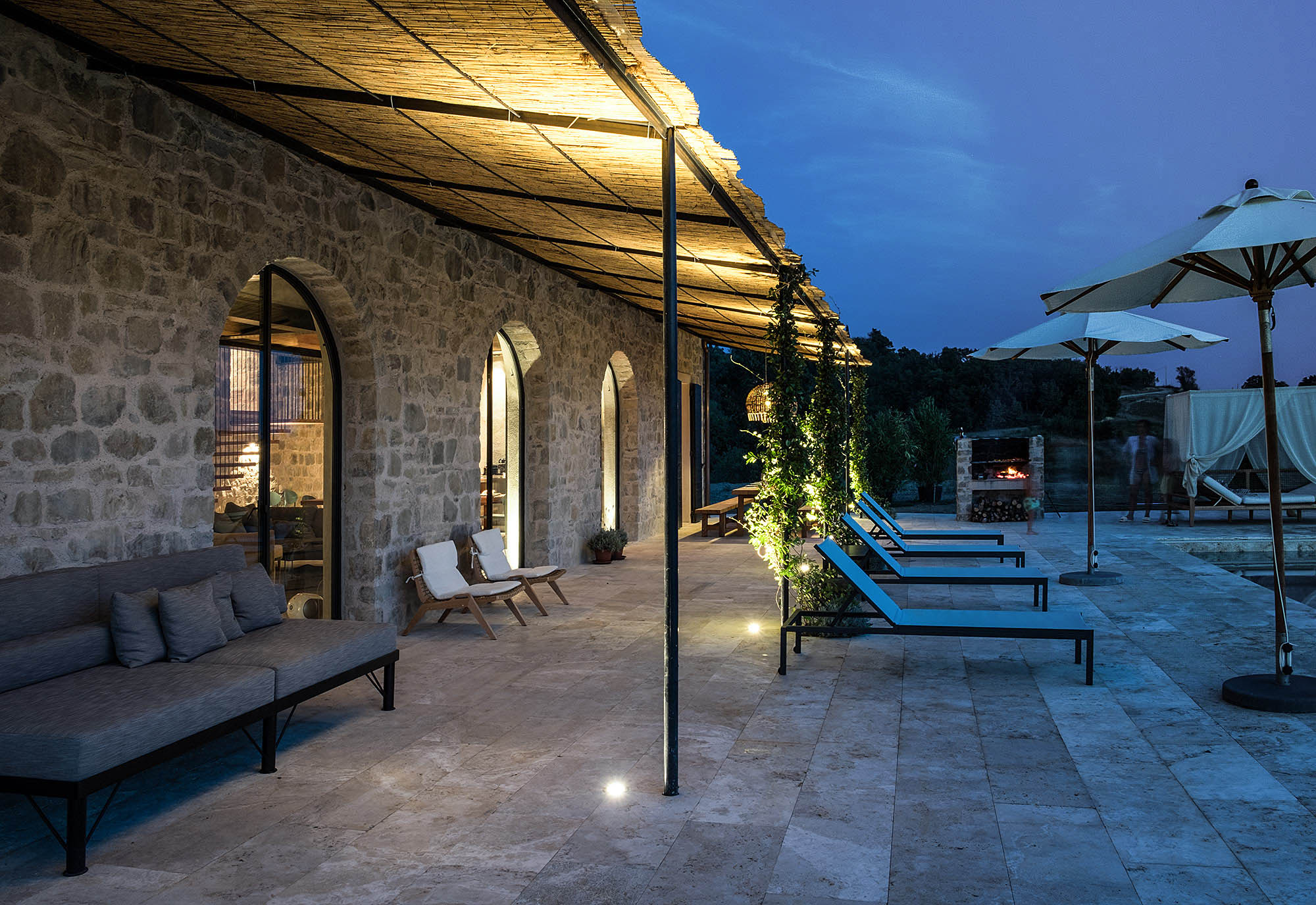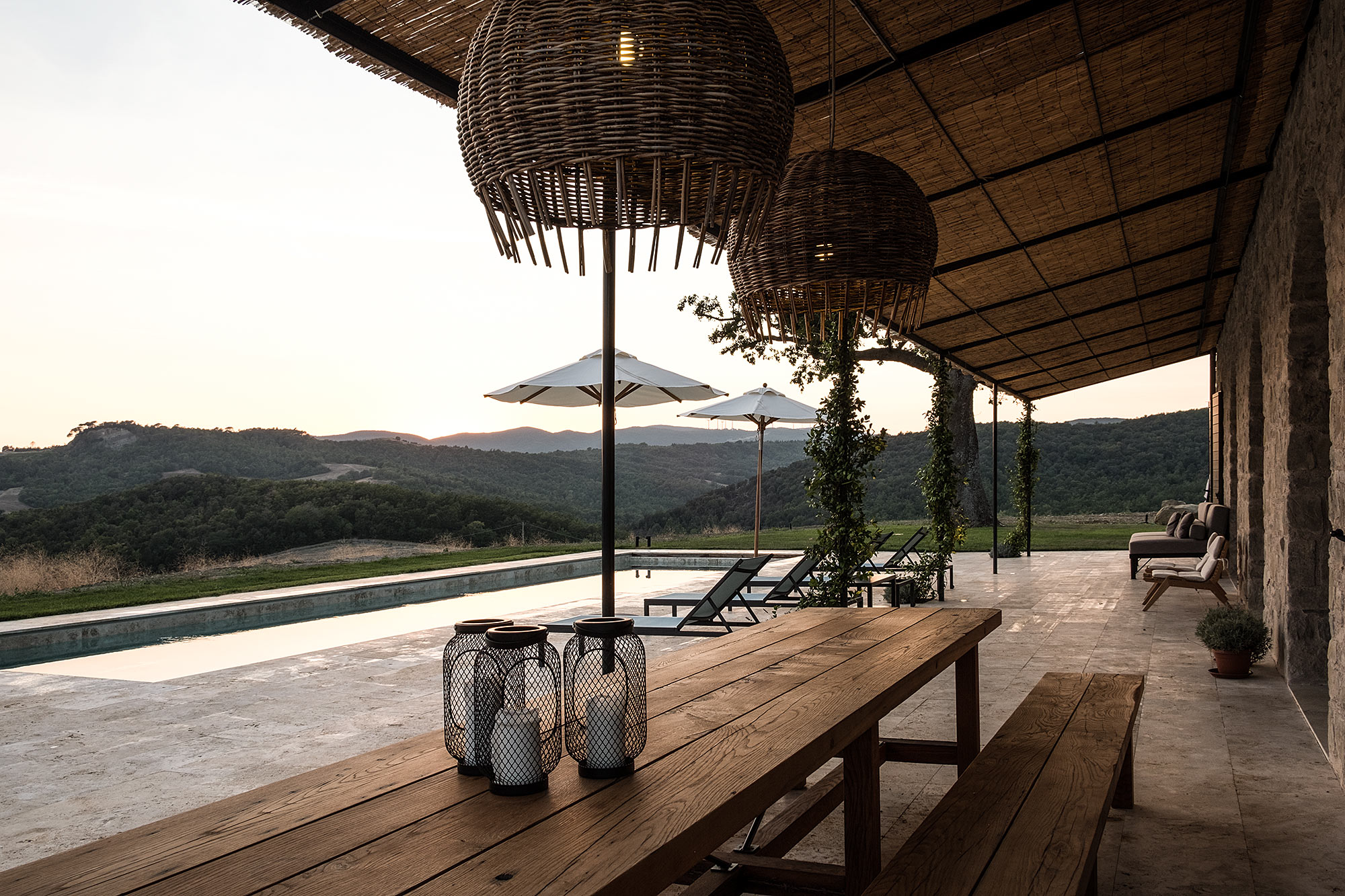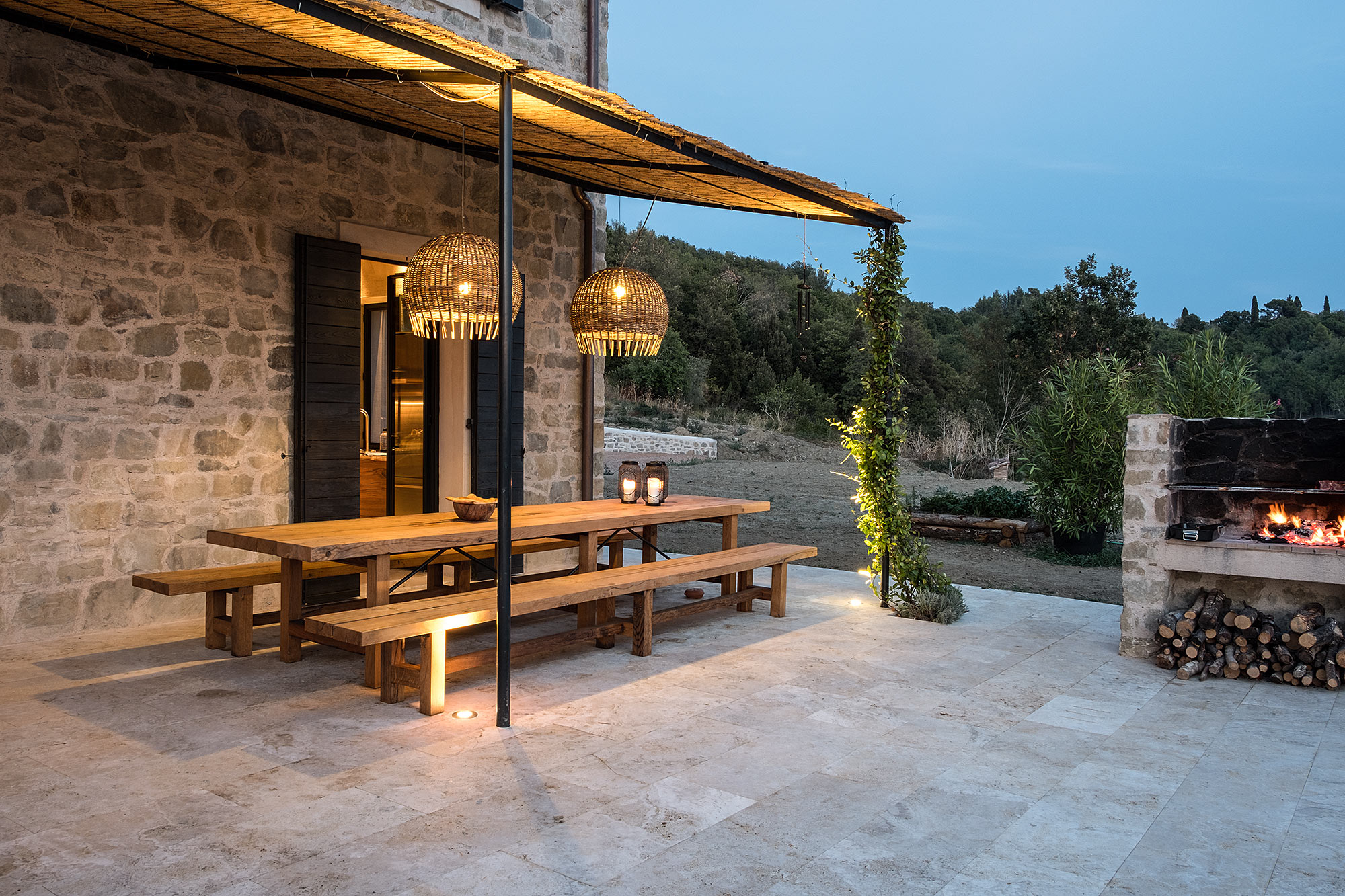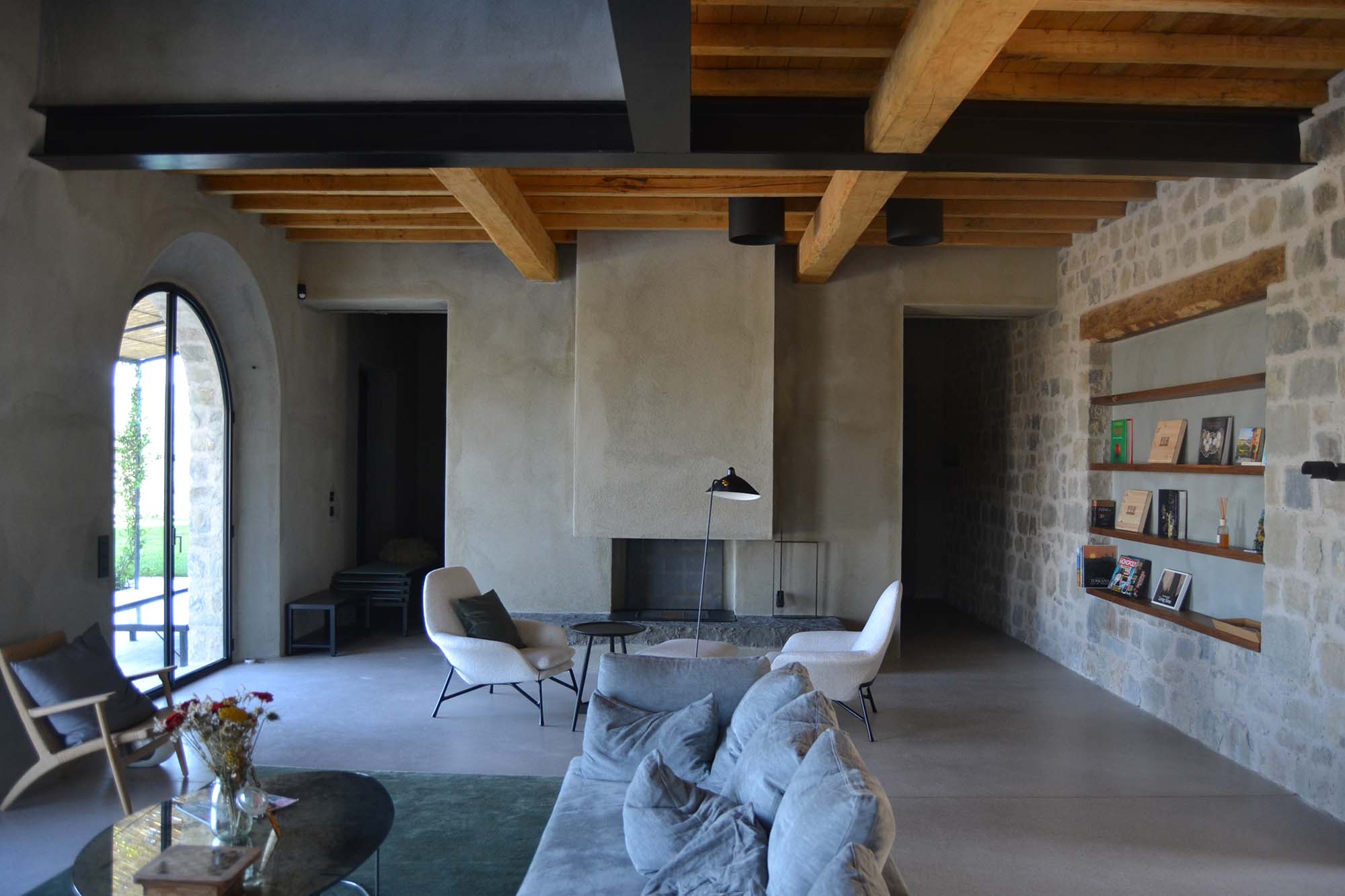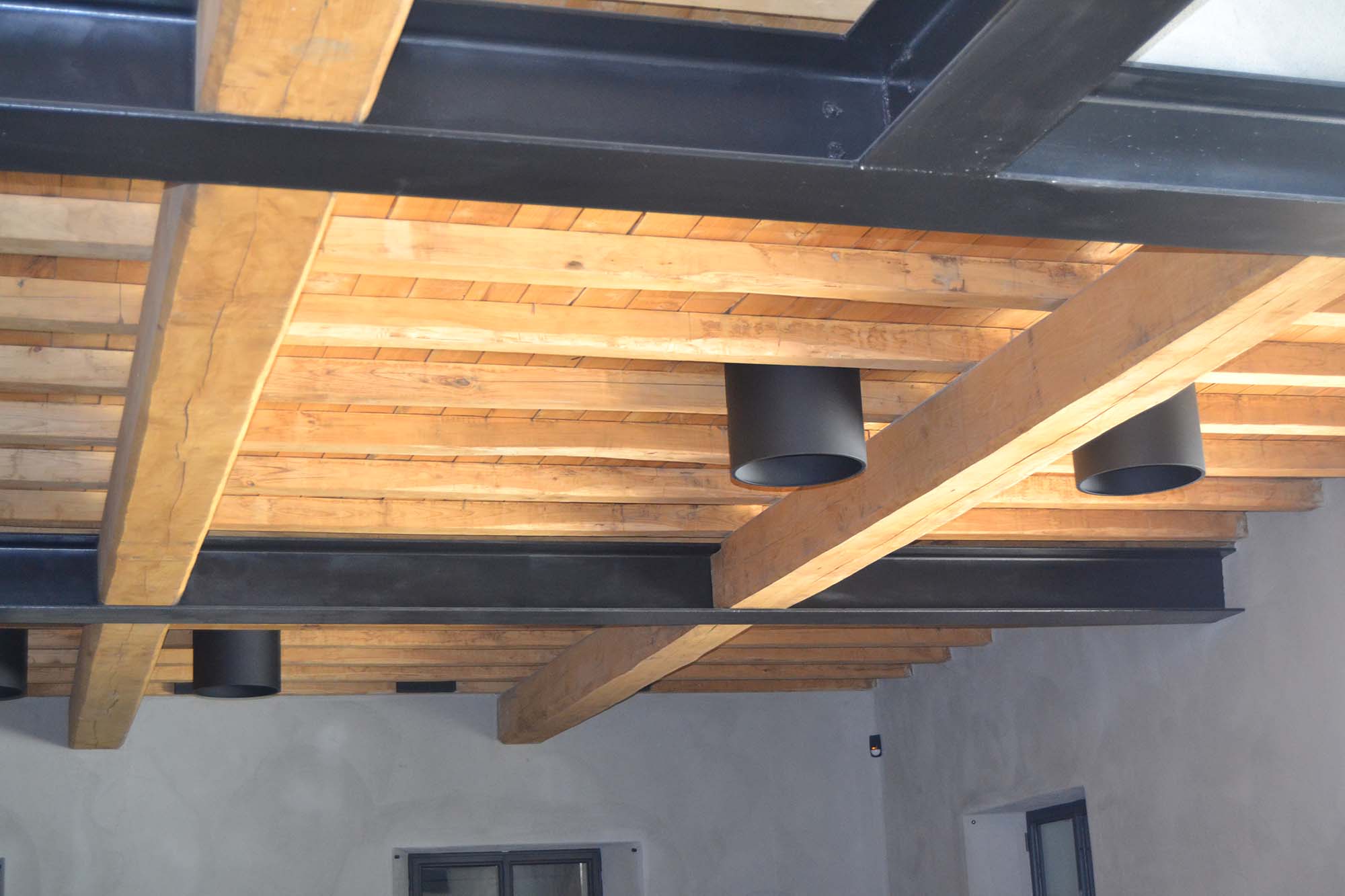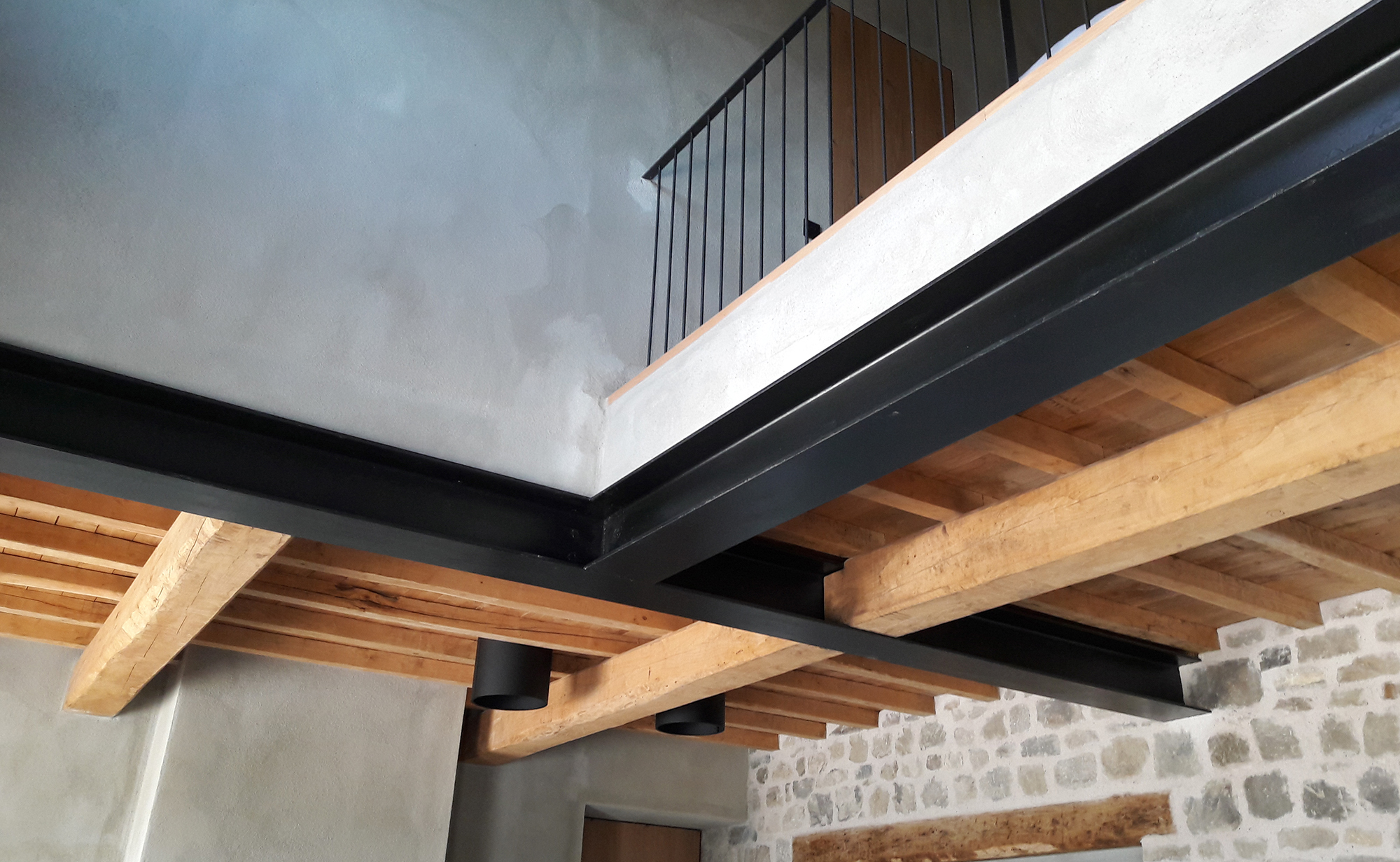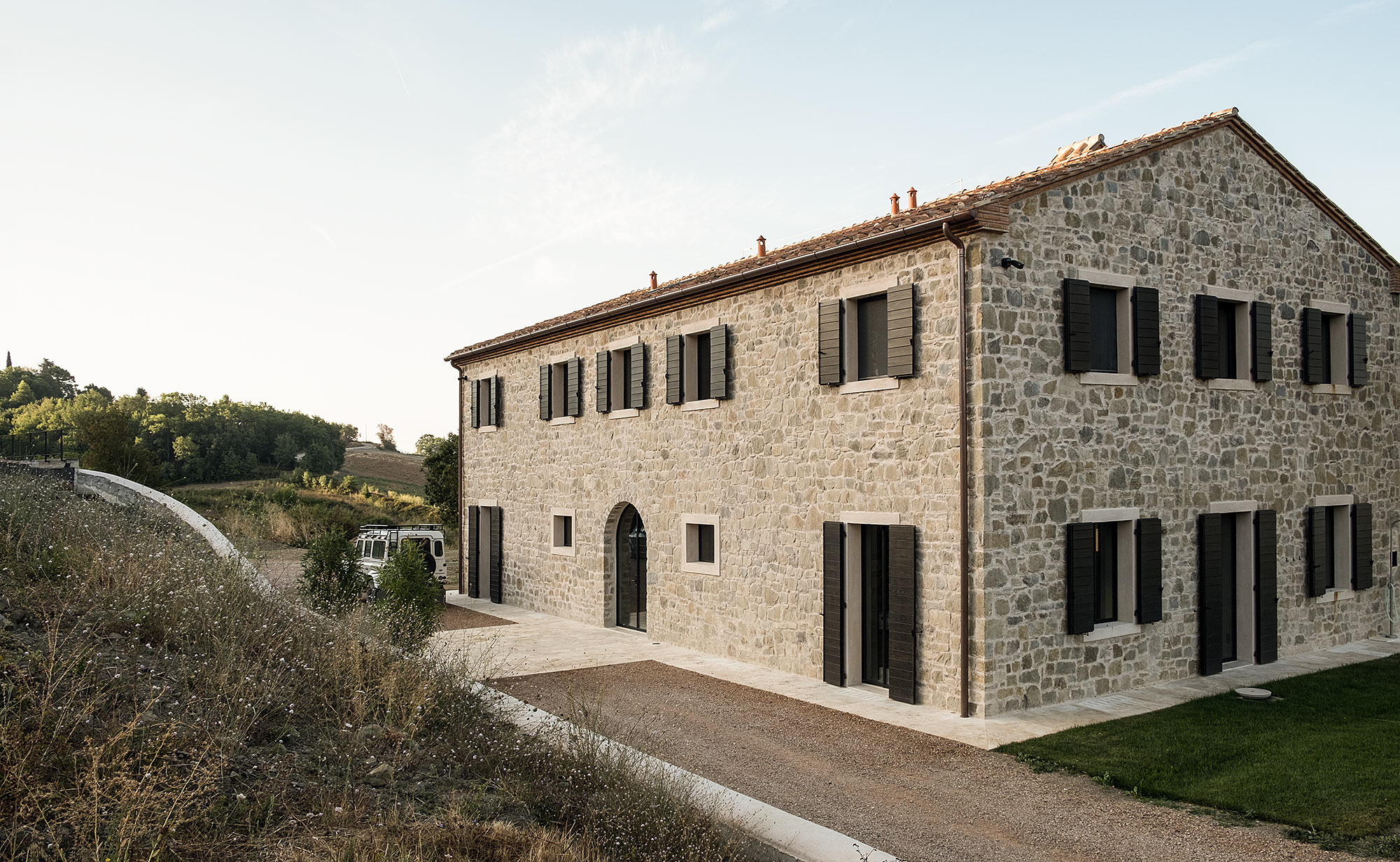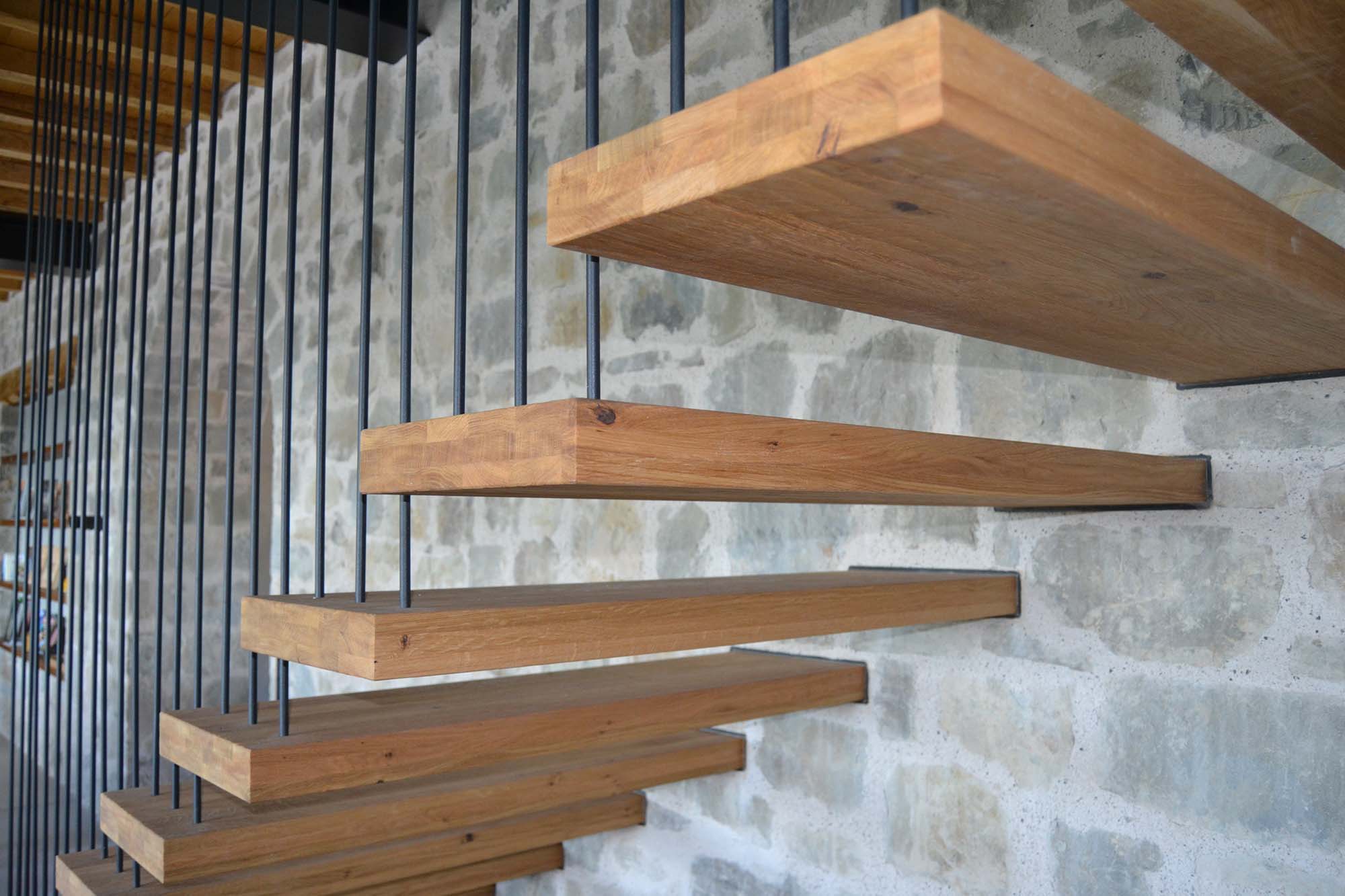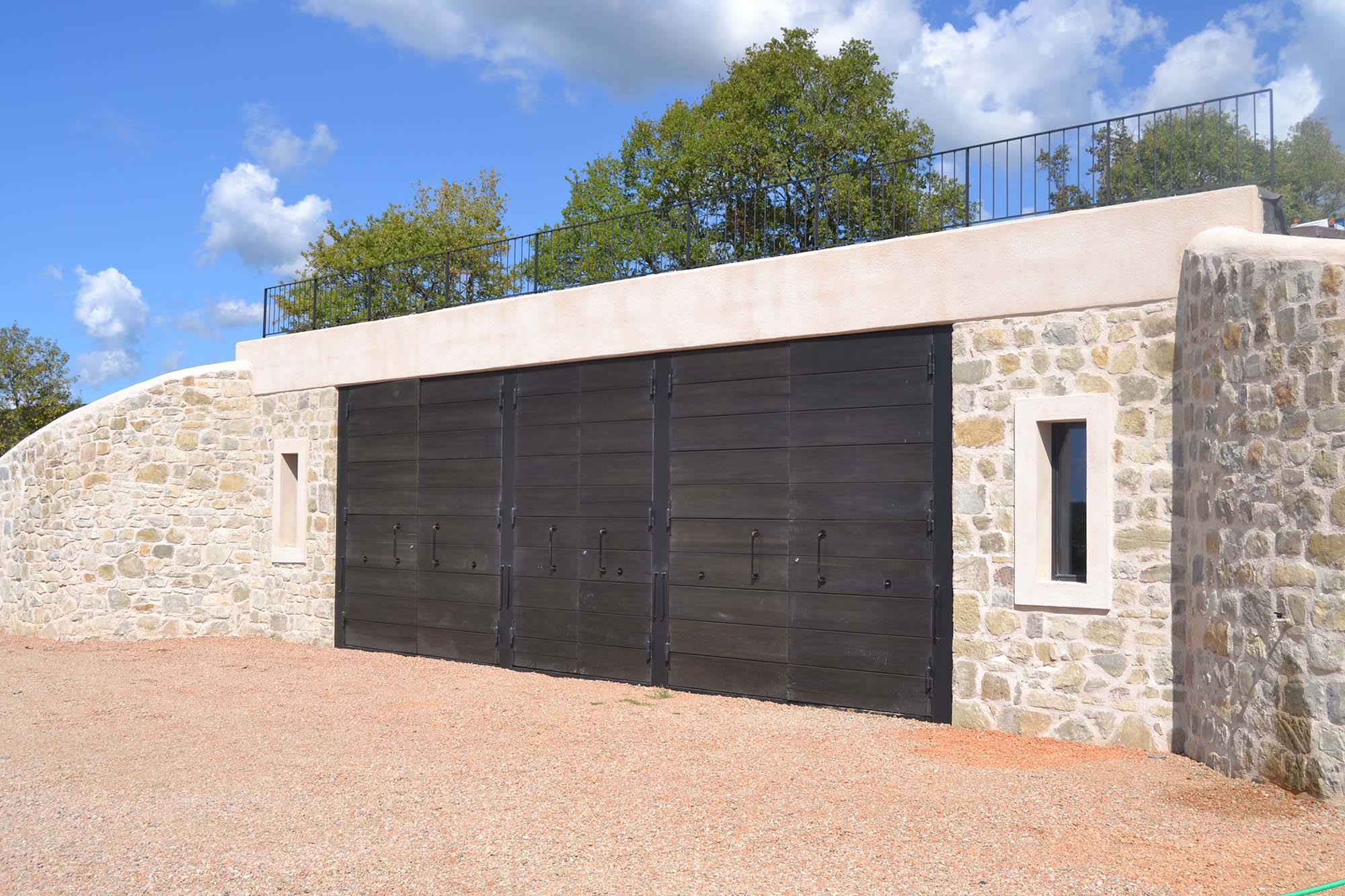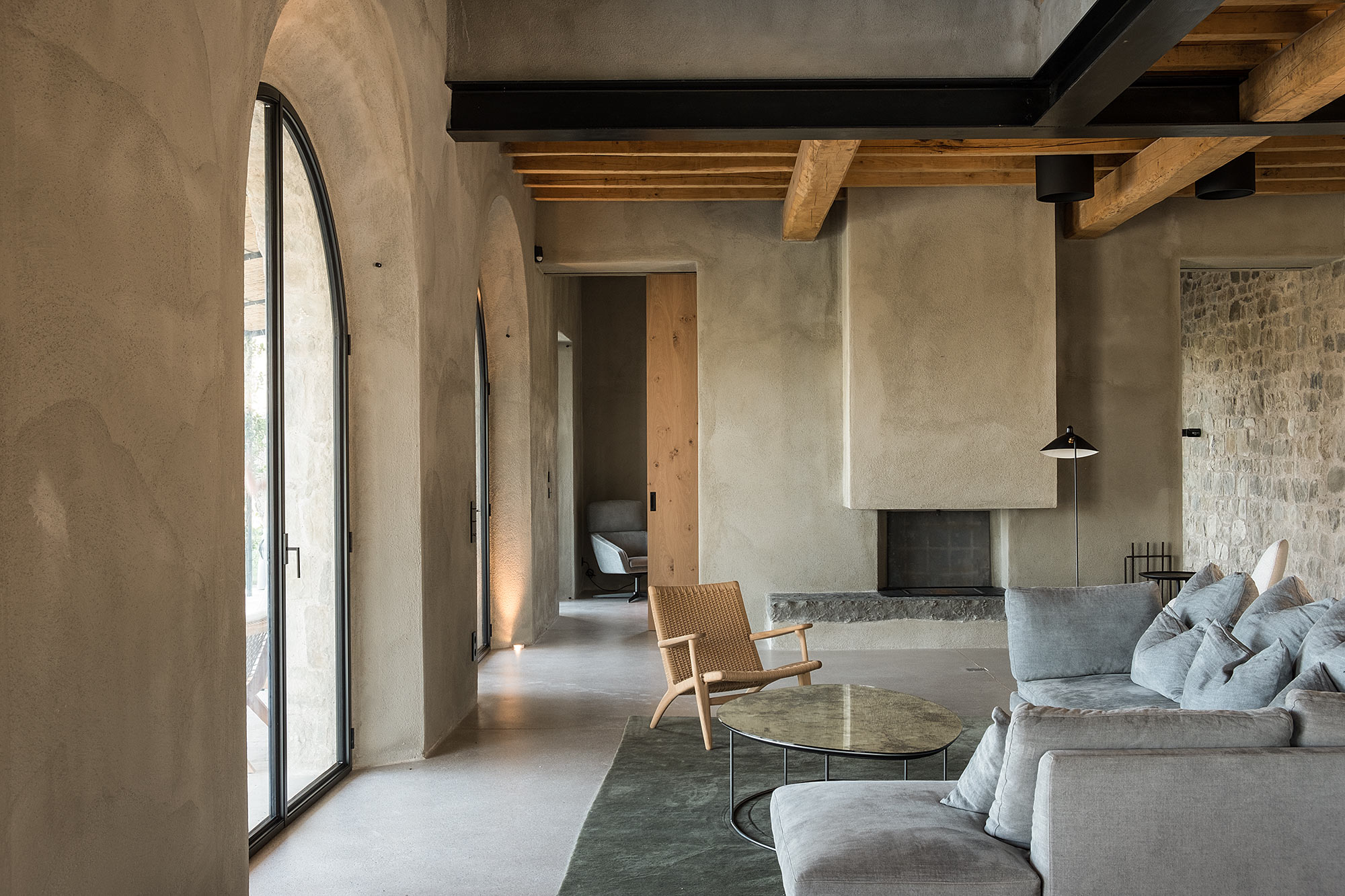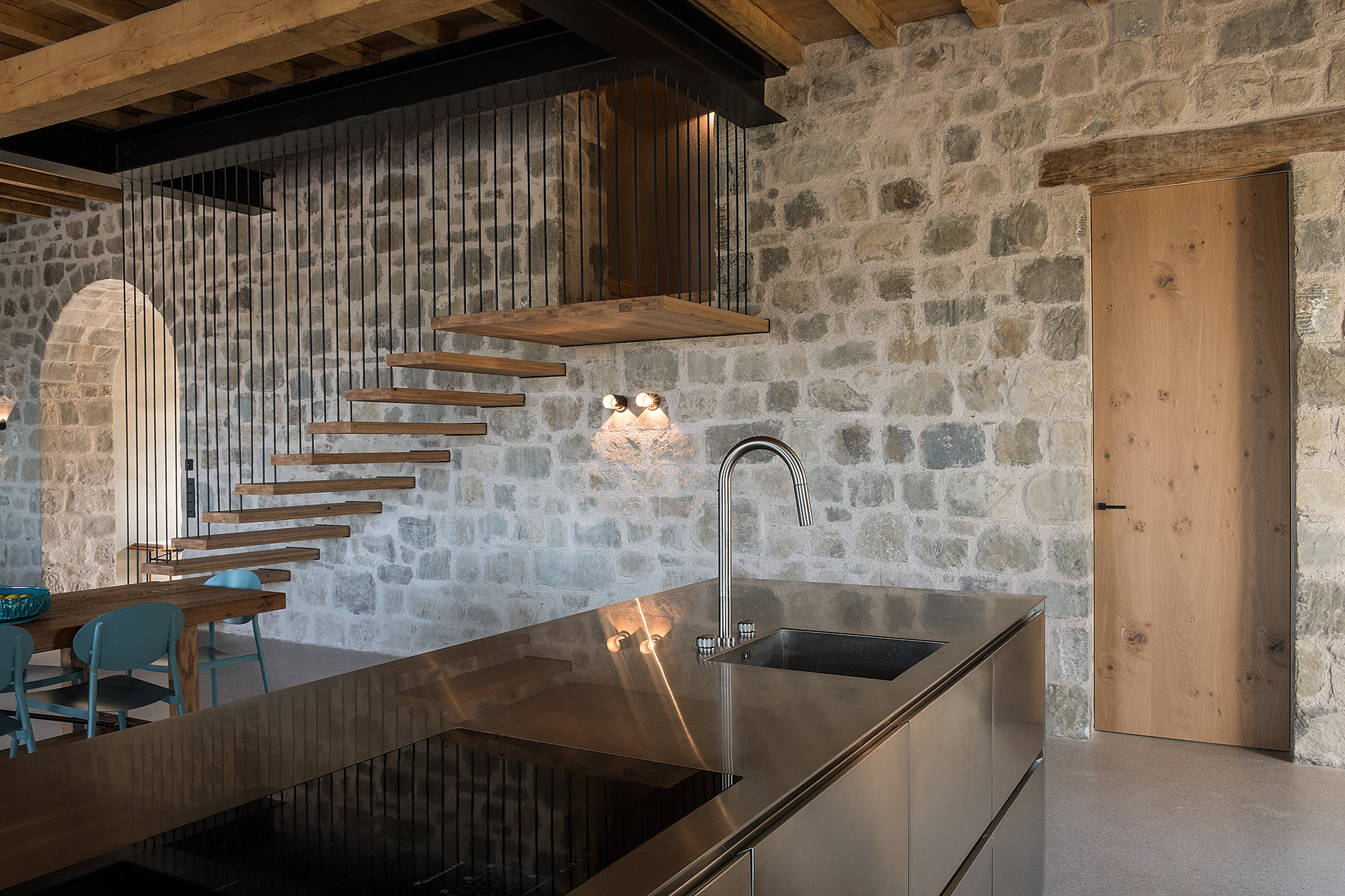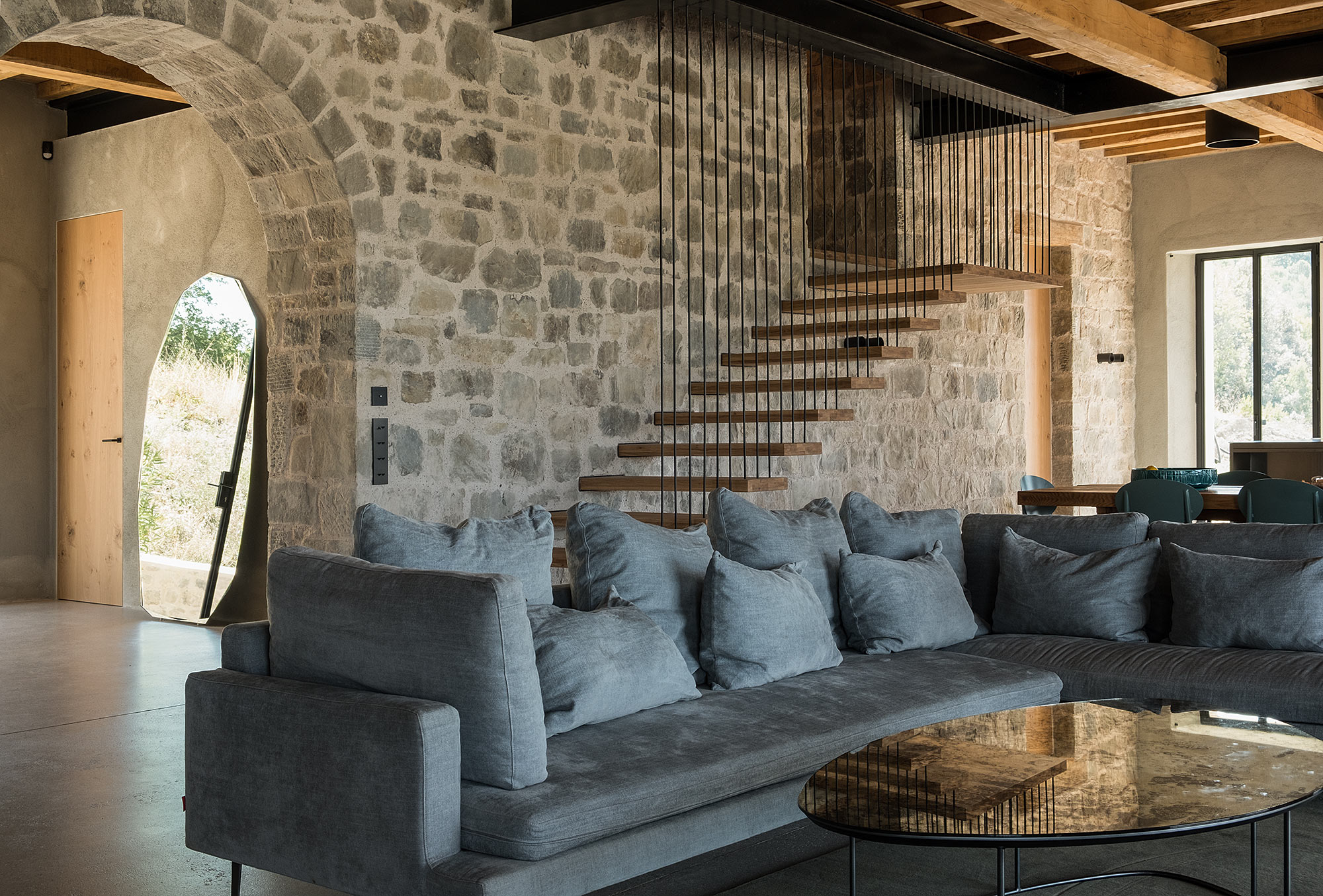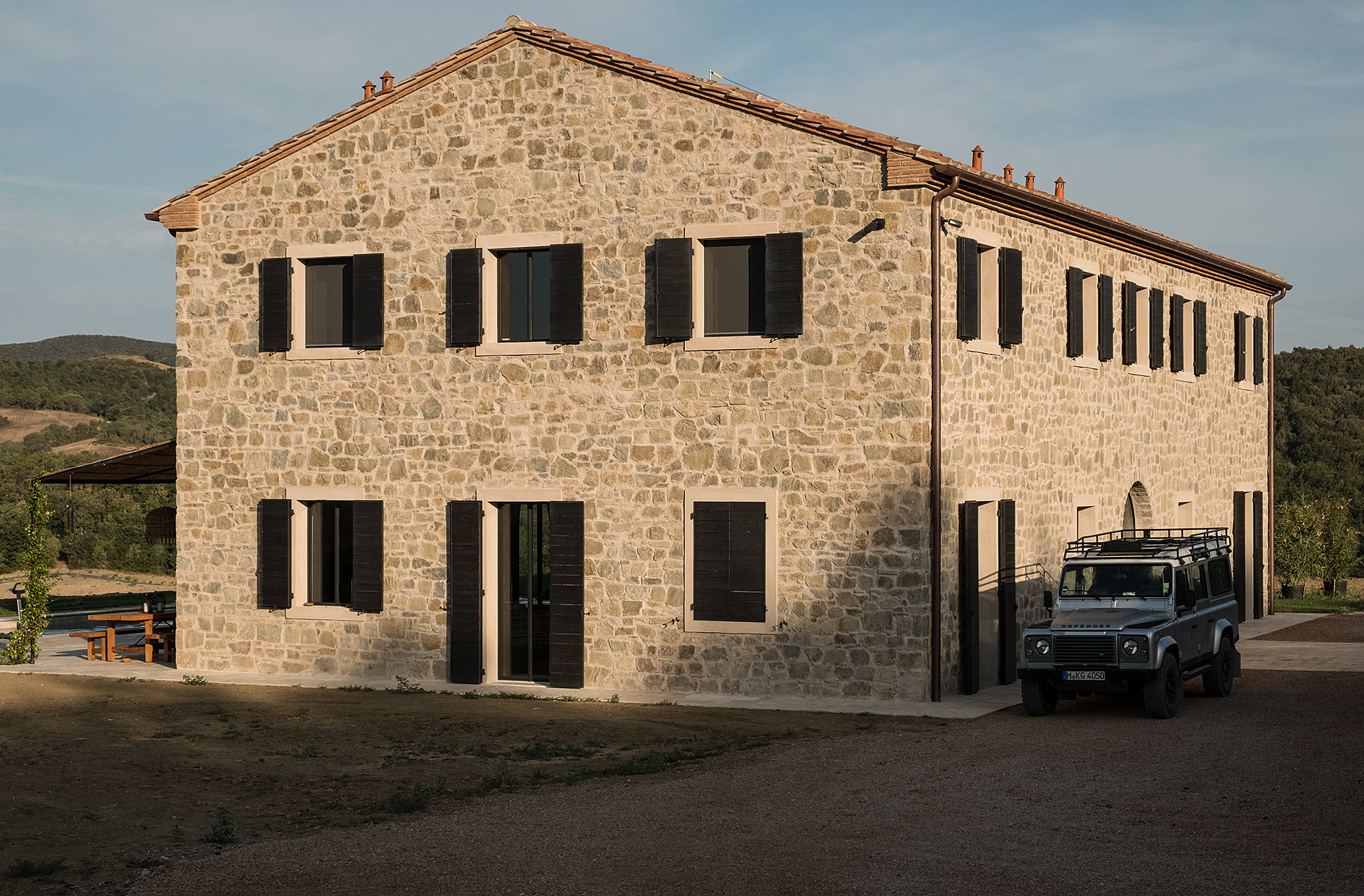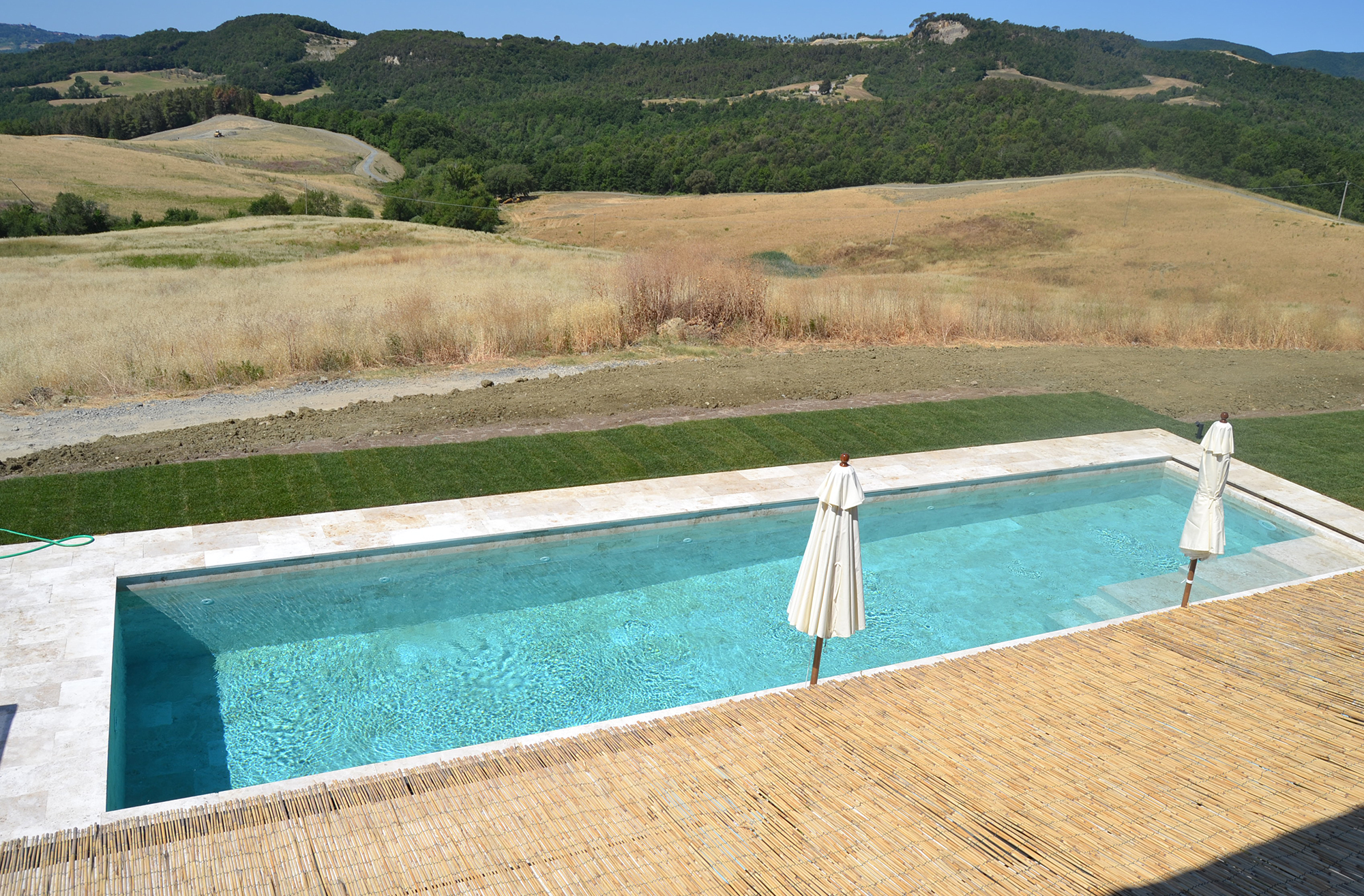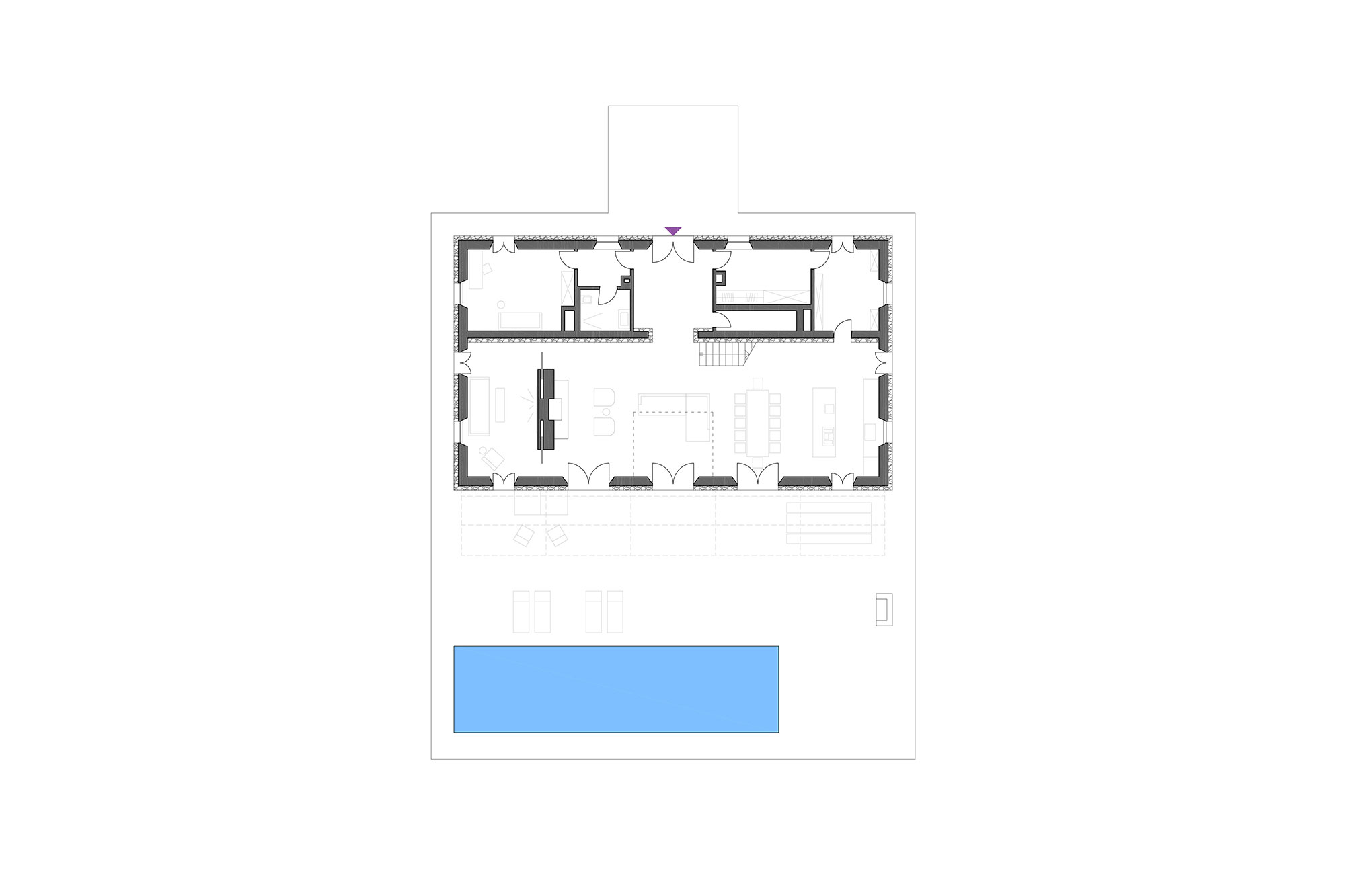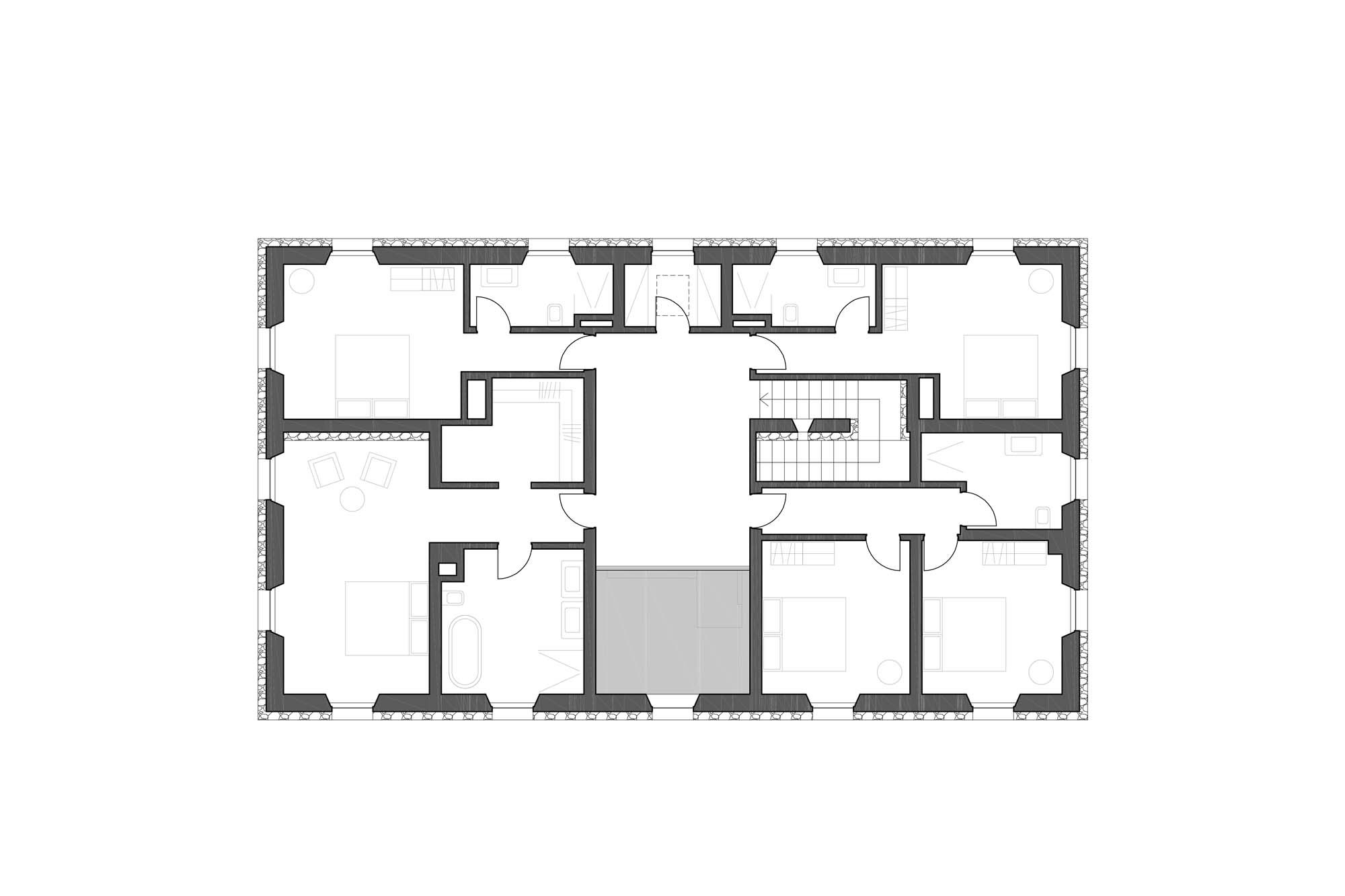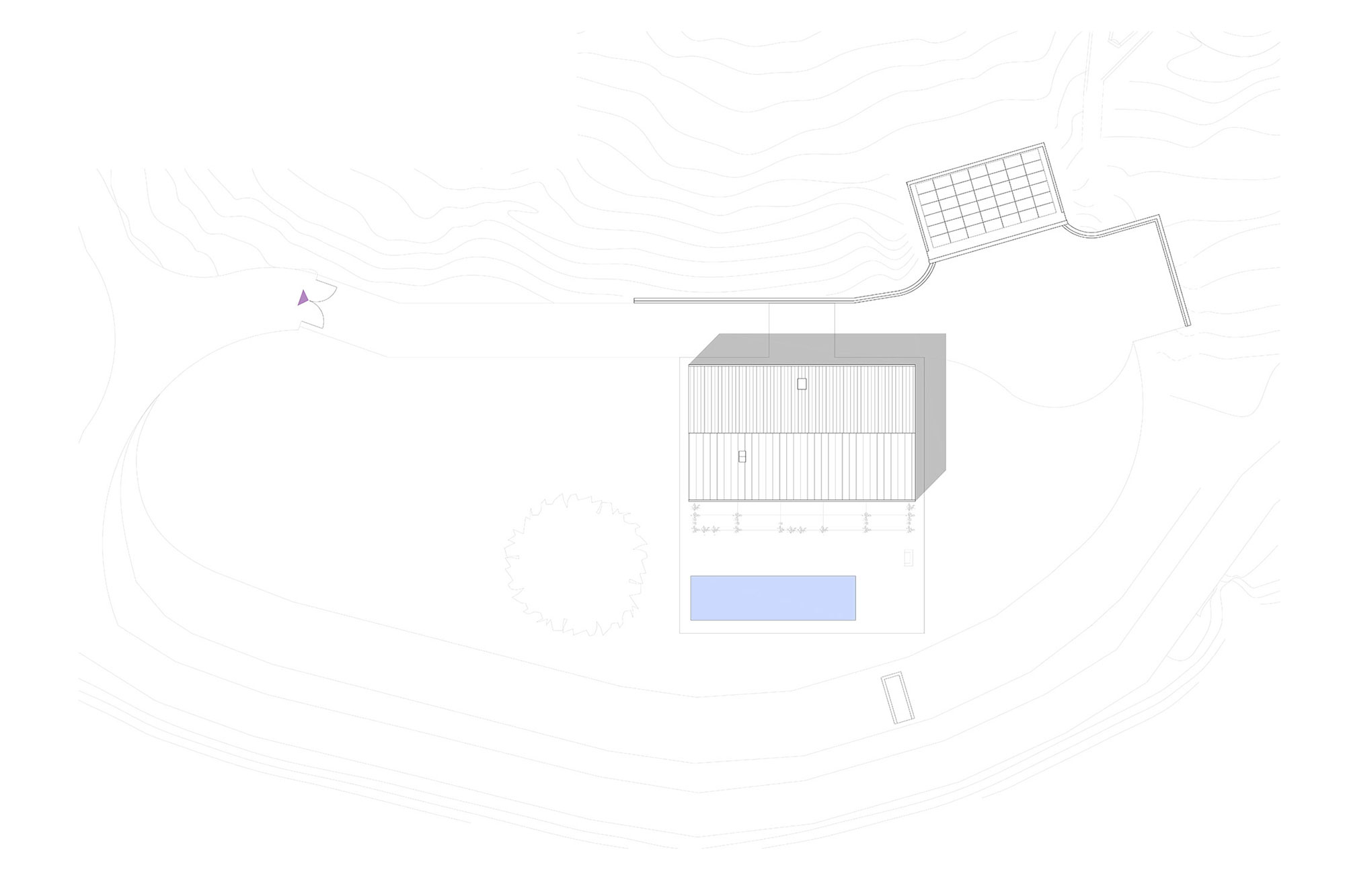 New construction, Tuscany
In collaboration with arch. Matteo Zen and with arch. Stephanie Thatenhorst (interior design)
Idea
The project is composed of the main building with a pool adjacent to it and a secondary building. The shape of the main building corresponds to the architecture of the typical Tuscan farmhouses, which is a rectangle, a simple yet strong enough volume, able to manifest itself in the imposing Tuscan landscape. The secondary building that furnishes storage space for equipment and room for the technical systems is "dug" into the hill behind the building thus complying with the hilly landscape.
Organisation
The living spaces look out to the amazing Tuscan hillside while the service rooms and the entrance area are oriented towards the rear. A stone cladded wall divides these two zones. The rooms of the agriturismo as well as those of the director's apartment are located on the first floor. Other than being connected by a staircase the two levels are joined by a central open space.
Materials
It is the natural stone cladding of the facades, the plaster framed openings with the elegant steel windows together with the wooden shutters that determine the esthetics of the building. The pavement of the terrace as well as the cladding of the pool are realized in Tuscan travertine stone.
The inside is dominated by the structure of the ceiling and the roof made of black colored steel beams and chestnut wood and the rough, colored plastering of the walls. Also the staircase with its pending steps in wood and the subtle steal railing contribute to the charm of the main area.
Installations
In order to avoid installing an air conditioning system, heavy outside walls in brick together with stone cladding and an insulation in cork were planned. The energy is furnished by a heating pump, which takes its energy form a photovoltaic system installed on the roof of the secondary building.