Comerio - Via Sacconaghi
Remodeling and addition, single family home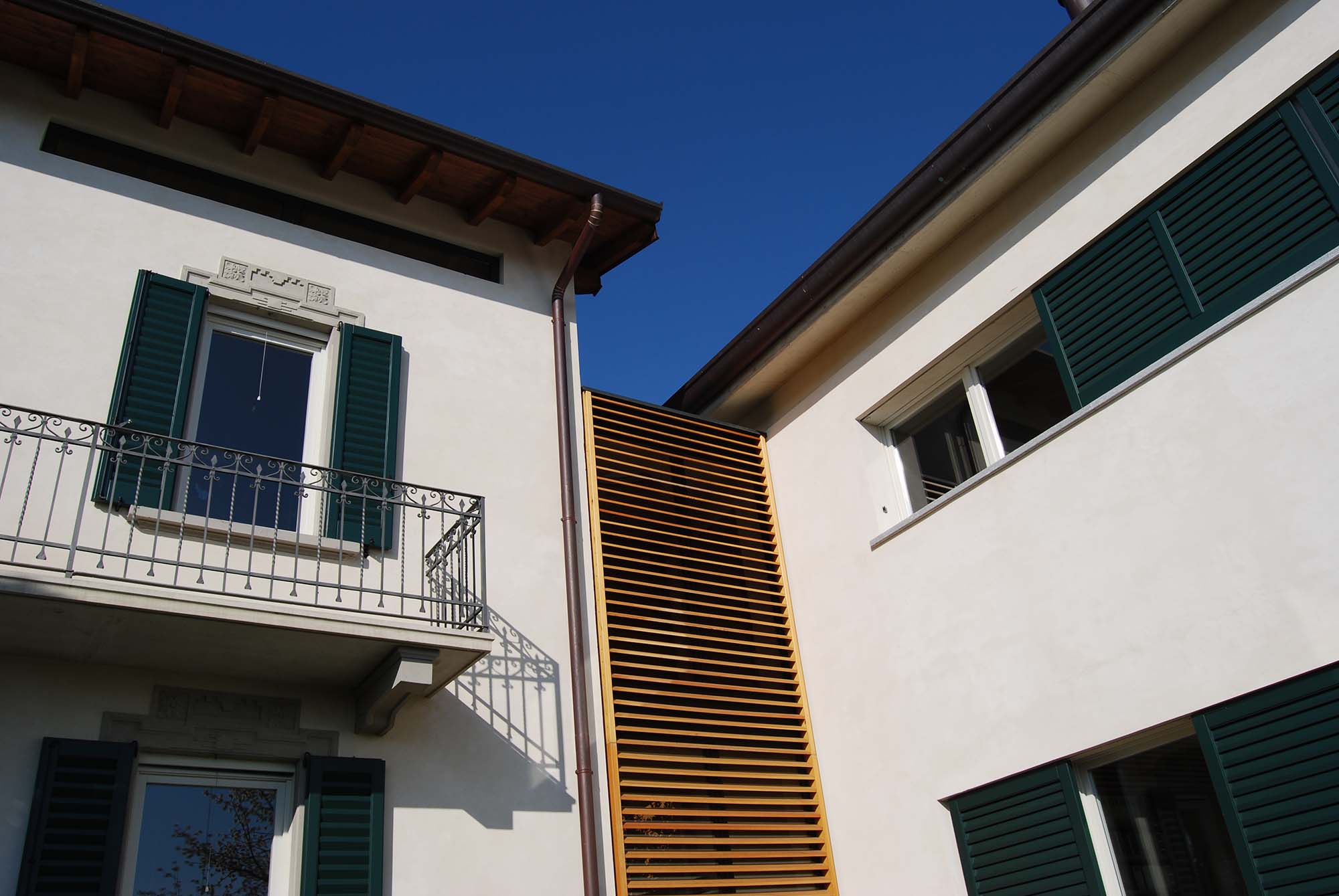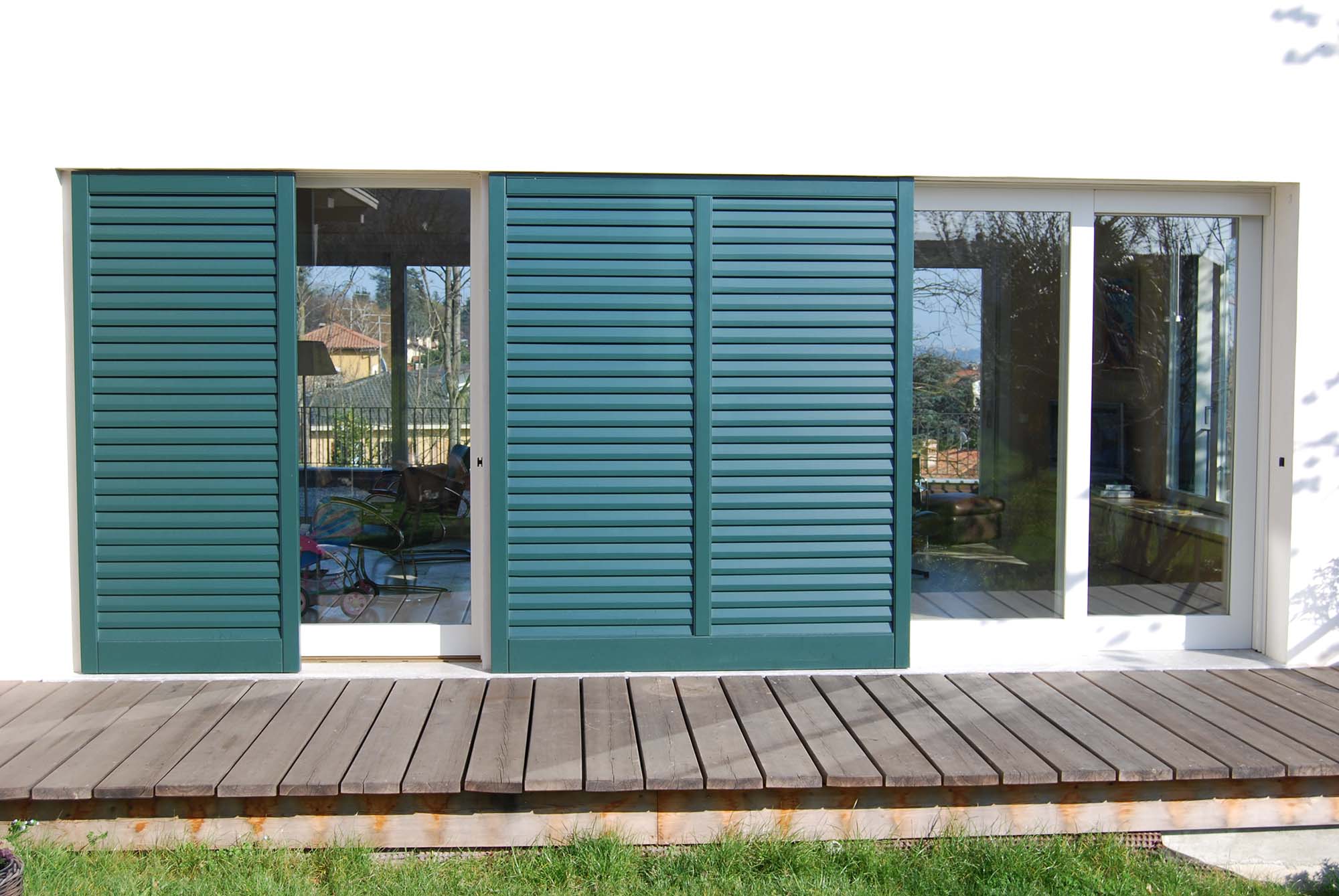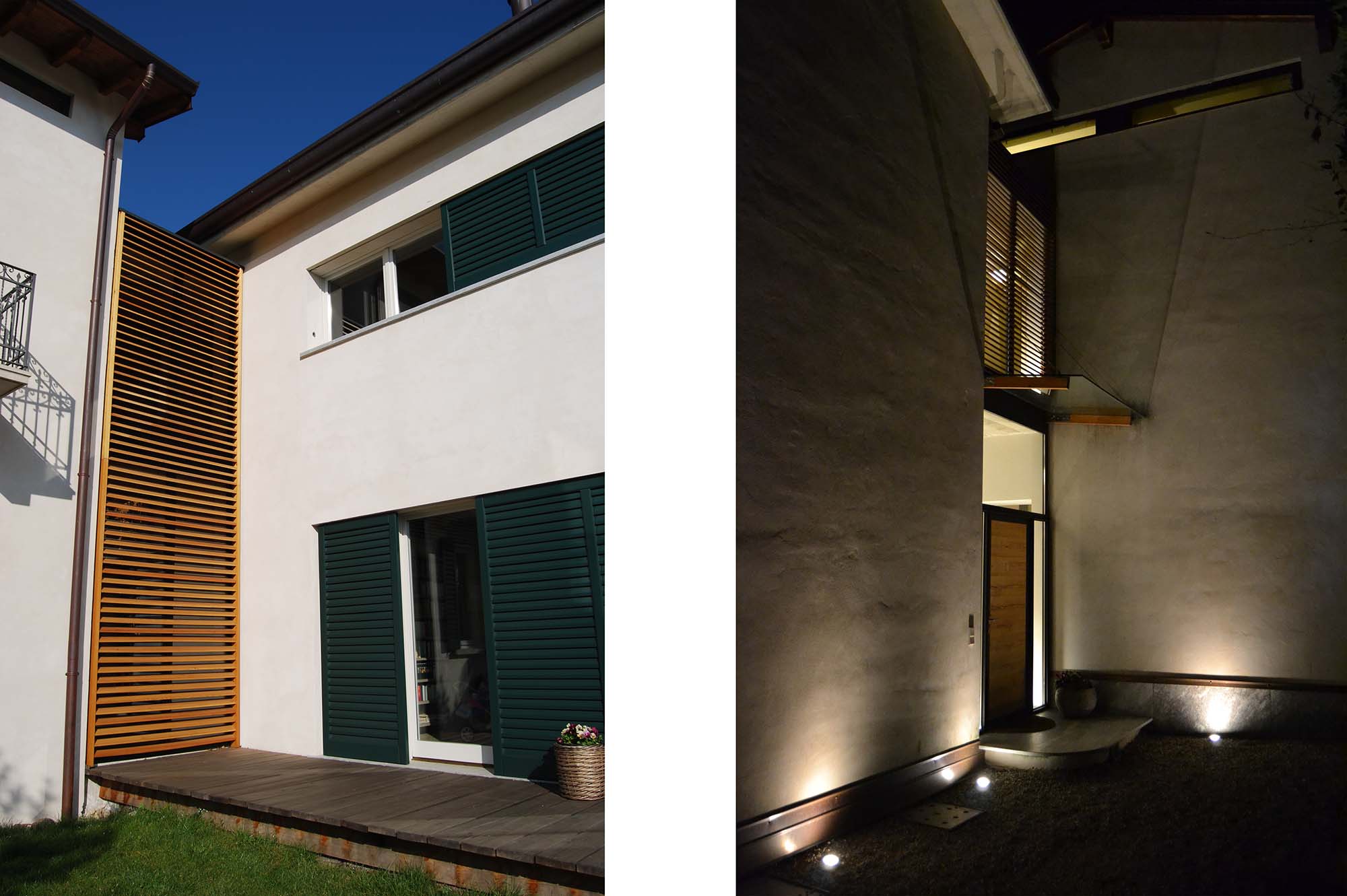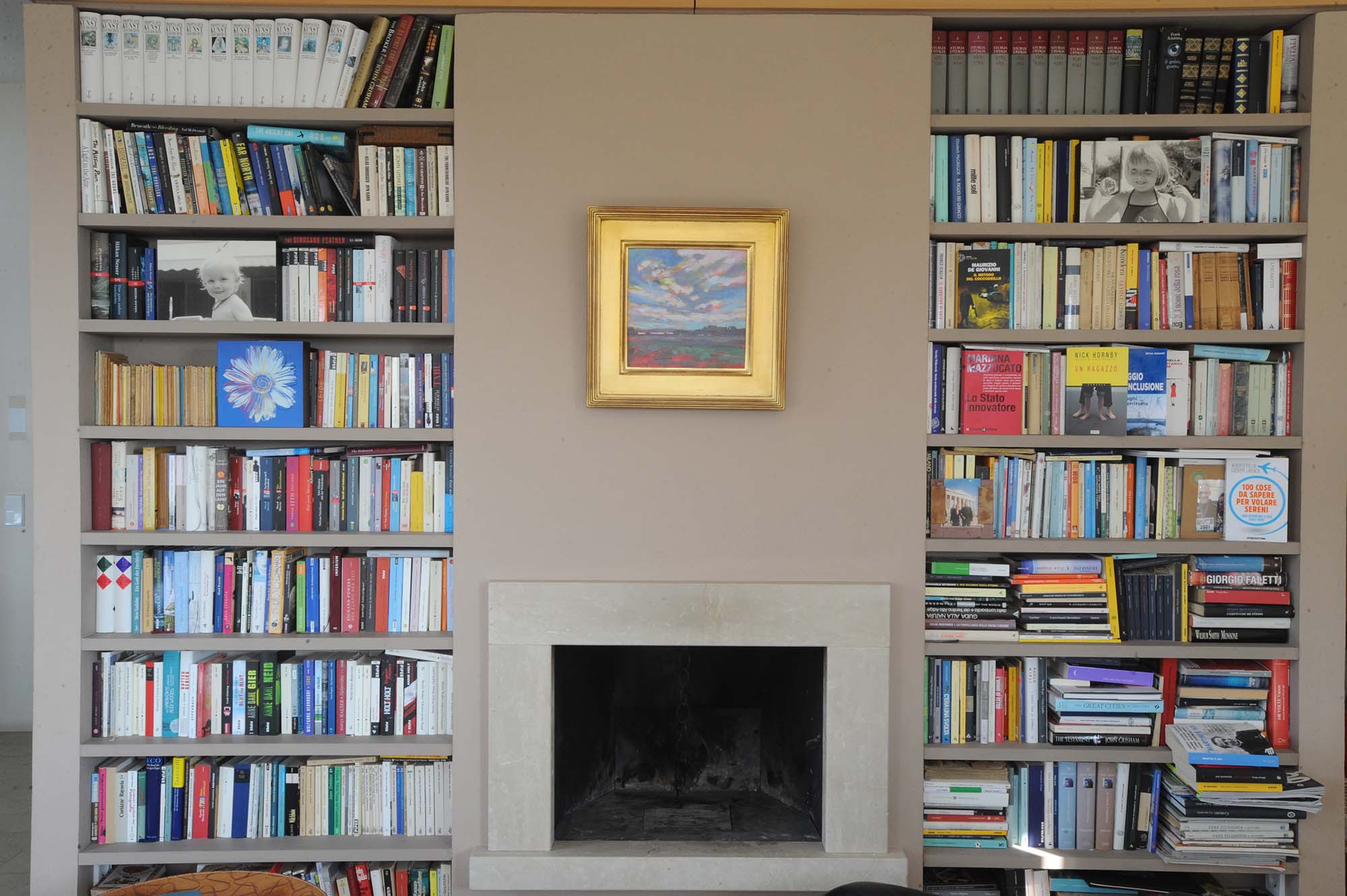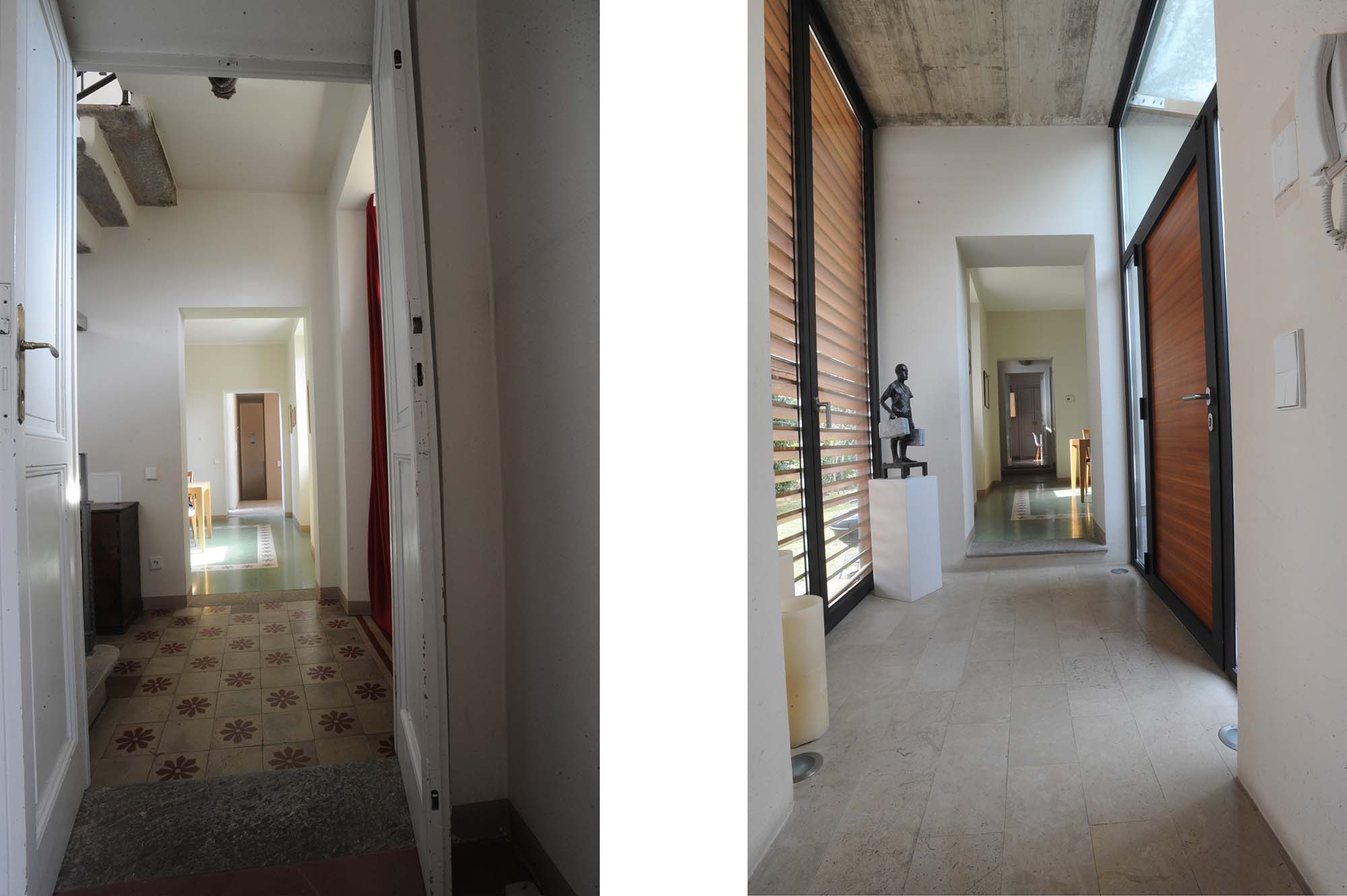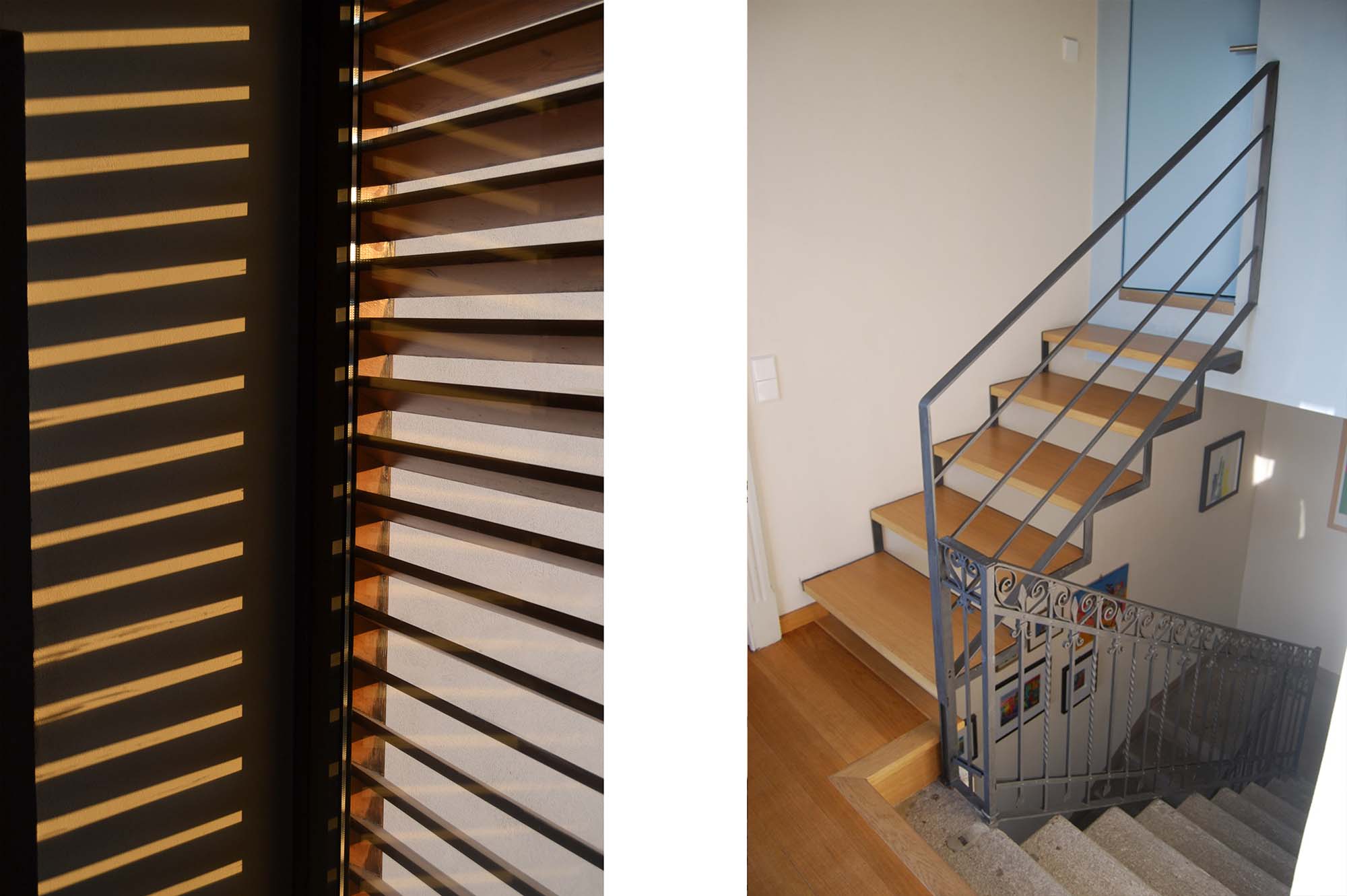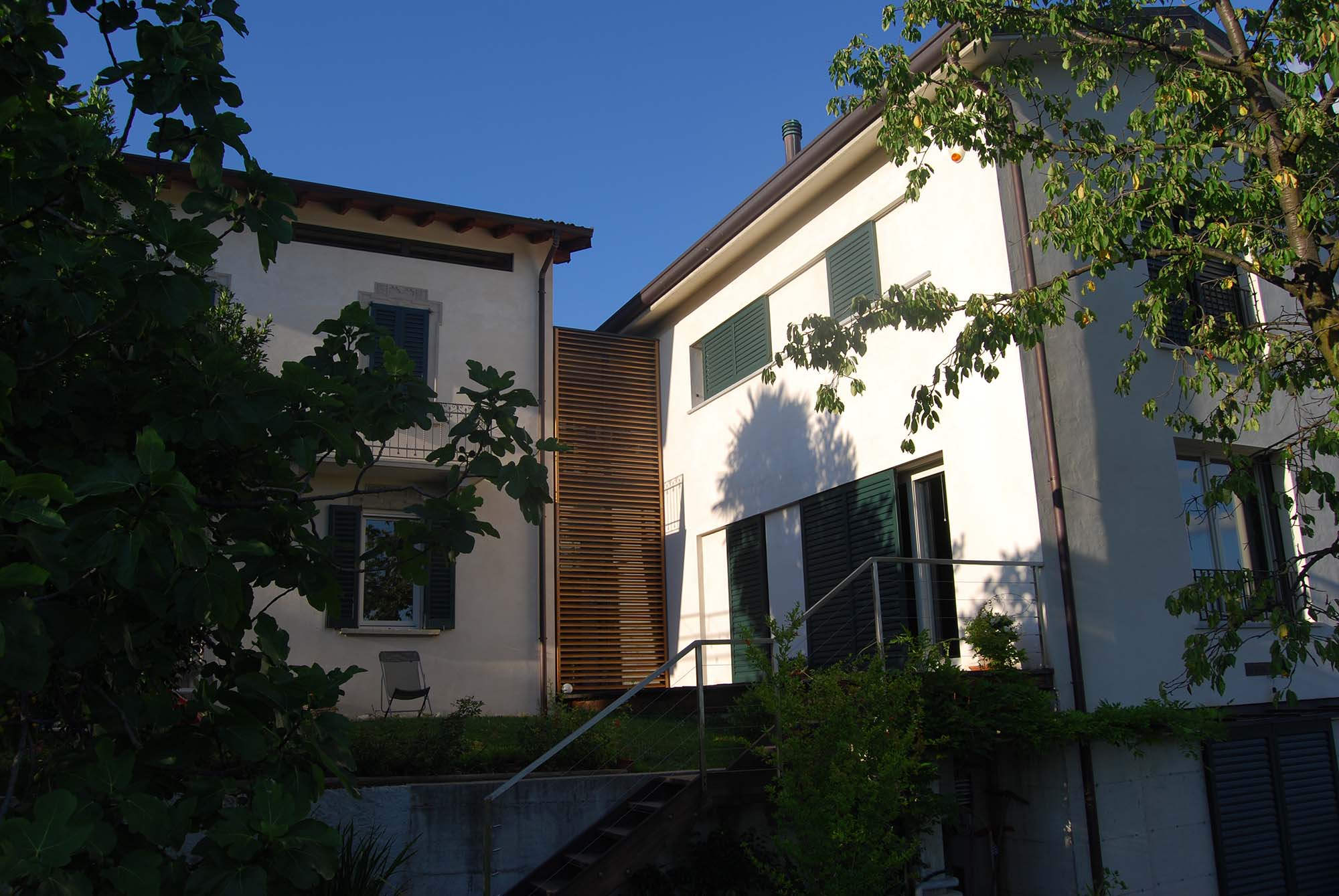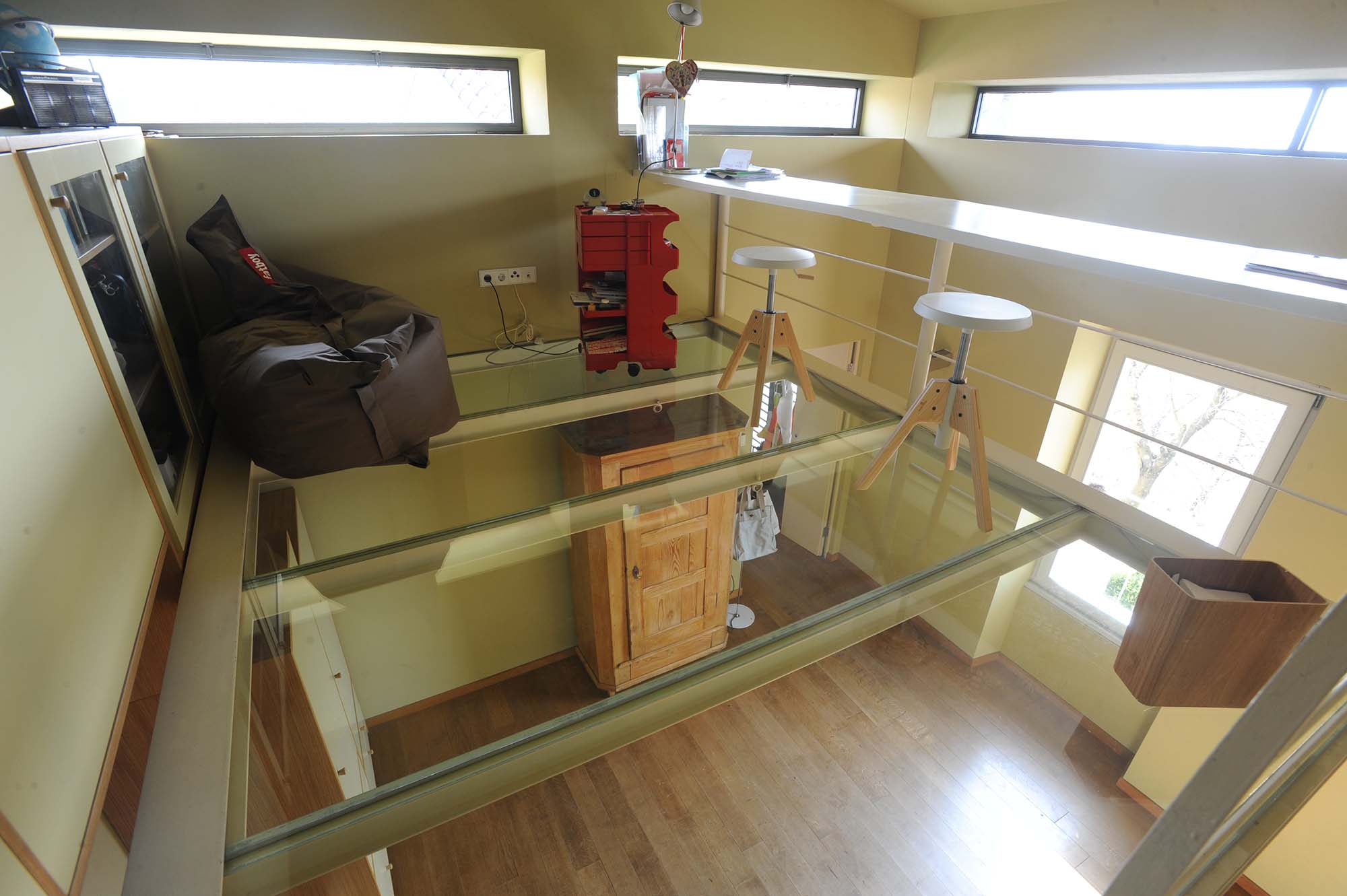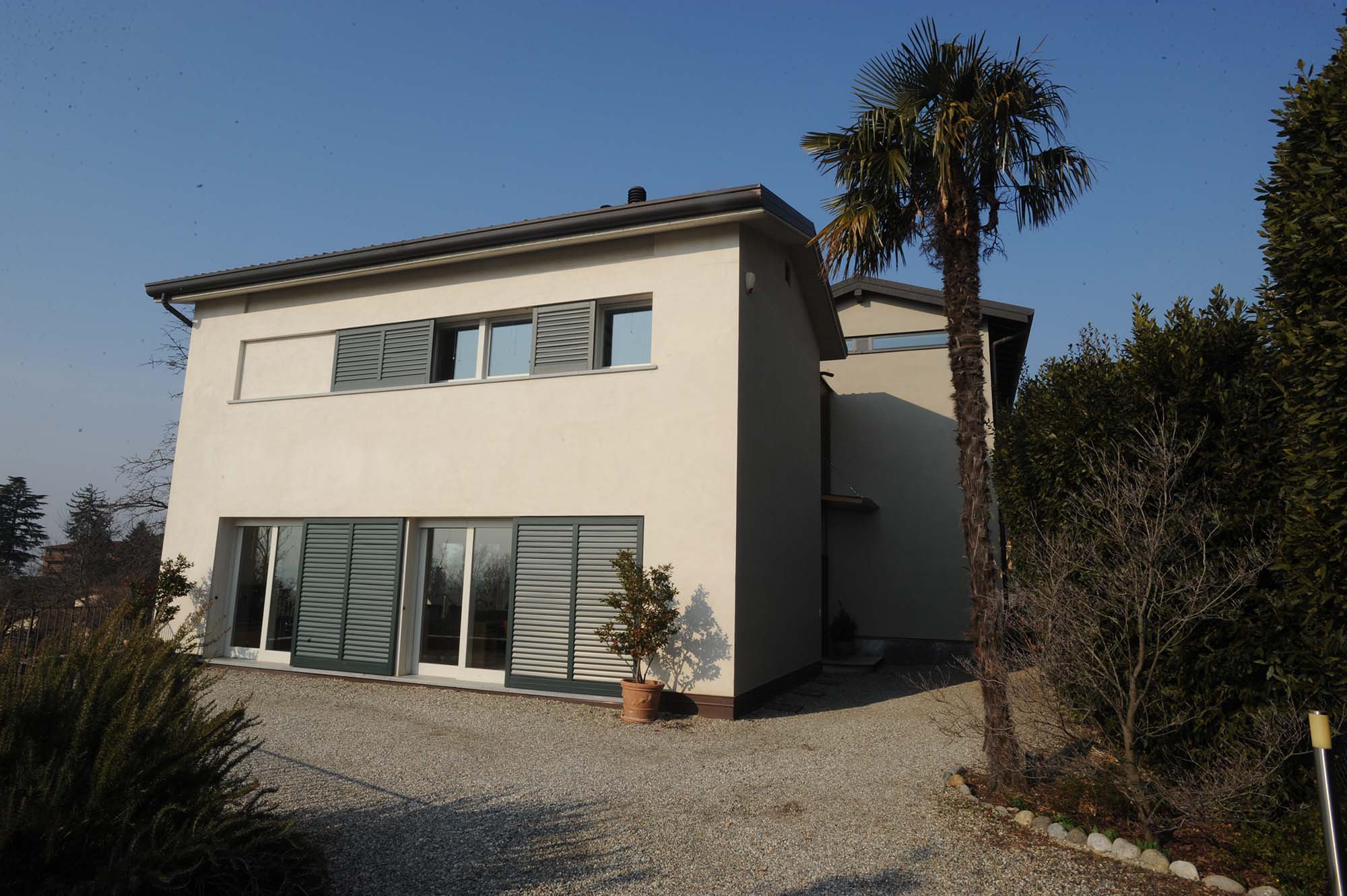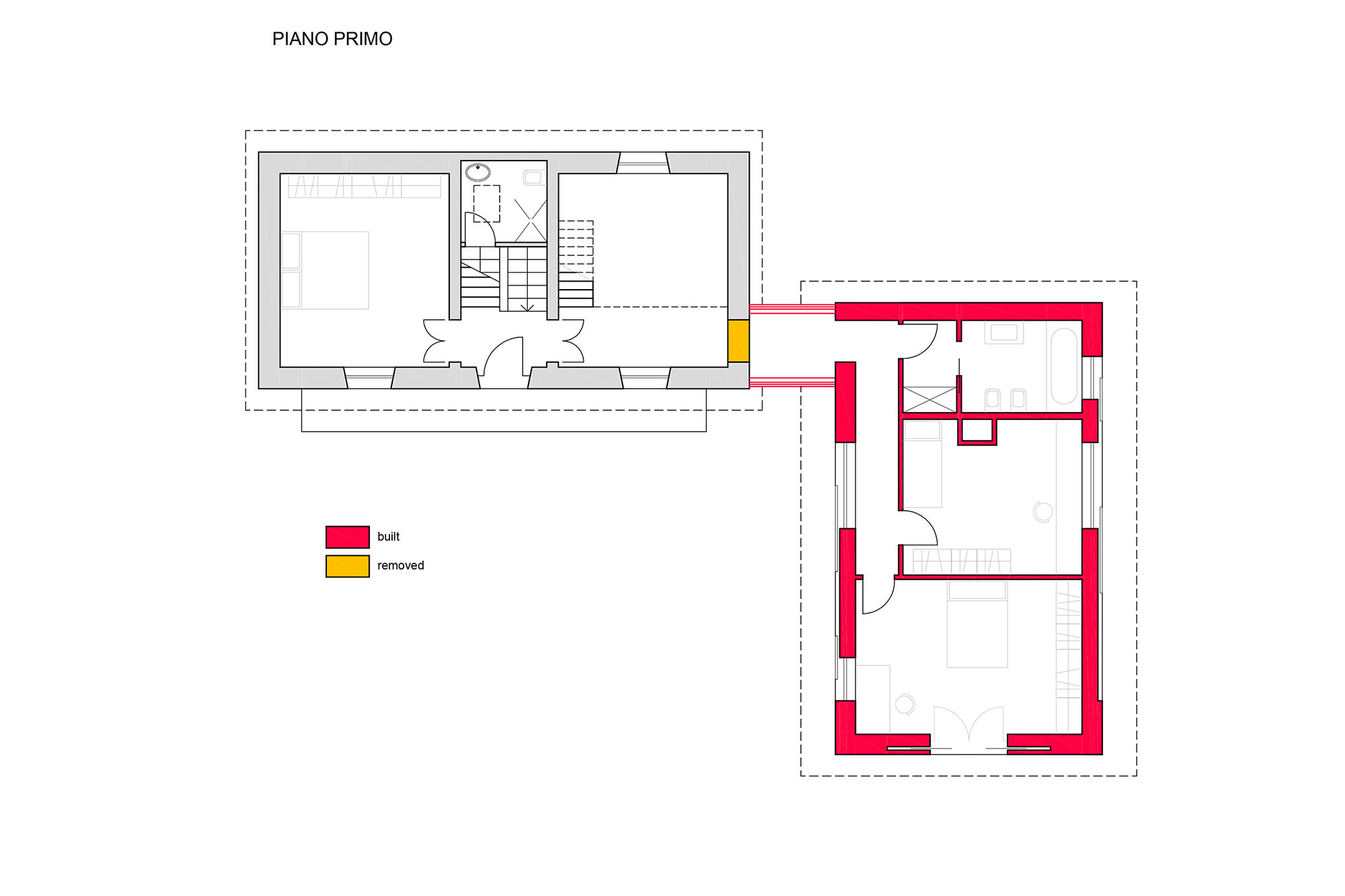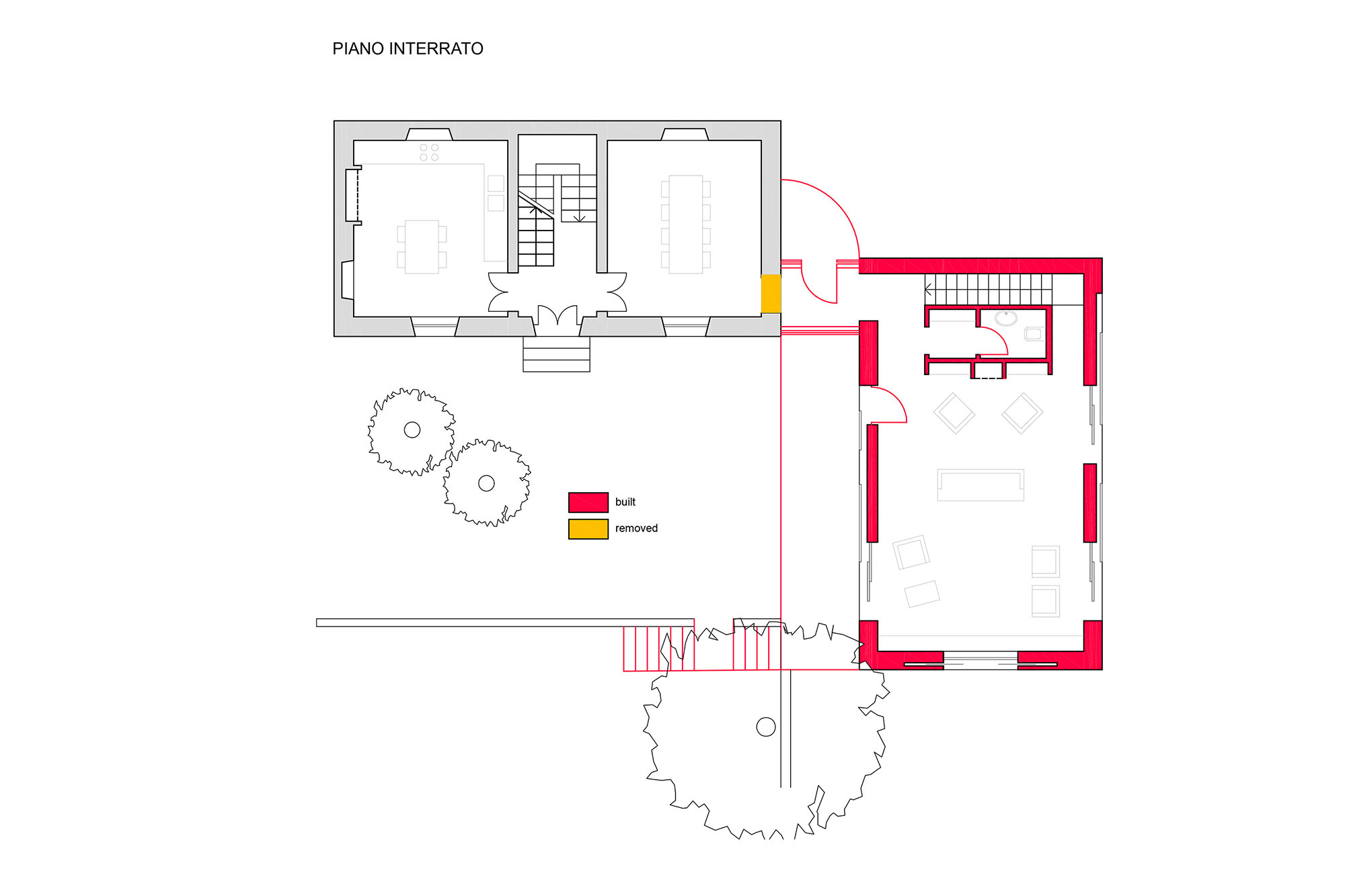 Remodeling and addition single family home, Comerio (VA)
Idea
The idea for the project was to maintain the classic elements of this 1930 Lombardo style house, such as the symmetry in the floor plan and façade and the central staircase in stone. At the same time a new building was realized similar in size and volume. It is connected to the existing building by a separate structure that harmoniously links the old and the new.
The design of the building addition follows a modern concept of space and light embracing nature much in contrast to the introverted 'antic' building part. It is through the contrast of the old with the new that we value and consciously live the characteristic elements inherent in each building style.
Facades and Materials
The materials used are those of the antic building; wood for the windows and shutters and plaster for the facades. The autonomy of the "corpo di collegaemento" is underlined by using dark grey aluminum windows and a layer of wood elements that serve as sun protection. The wood elements used in the façade for sun protection create continuity with the flooring of the terrace also realized in wood.
Organisation
The living area is located on the ground floor while the bedrooms are located on the first floor; the entrance is located in the "corpo di collegamento", the element that units the old with the new. On the first floor of the antic part the existing ceiling of one room was removed, thus creating a gallery with glass flooring that underlines the continuity of the space.
Technical systems.
The house is equipped with a photovoltaic system on the roof to provide electrical energy and a solar panels in the yard for the provision of thermal energy to produce hot water.