Varese - Via Vela
Remodeling single family home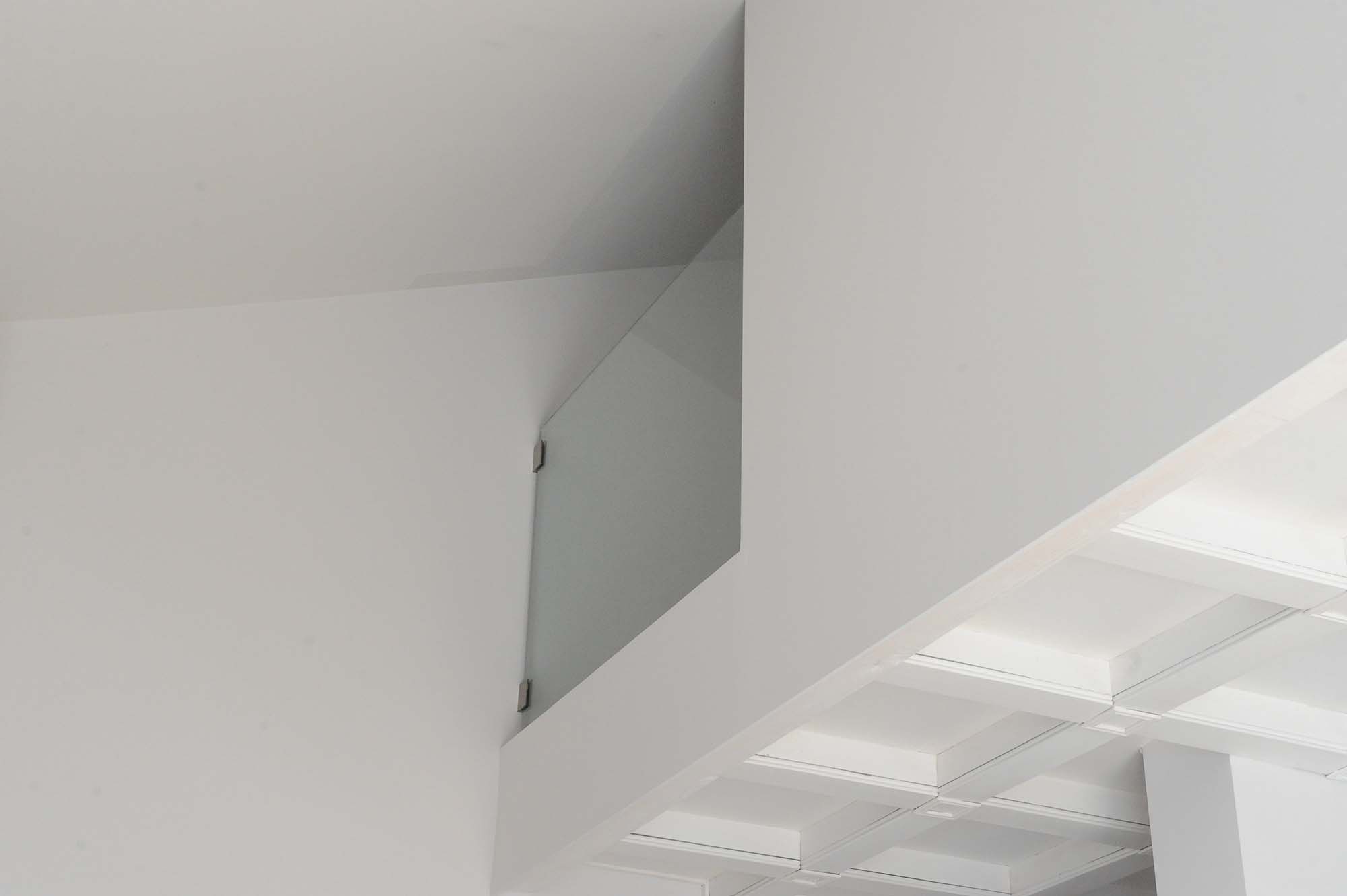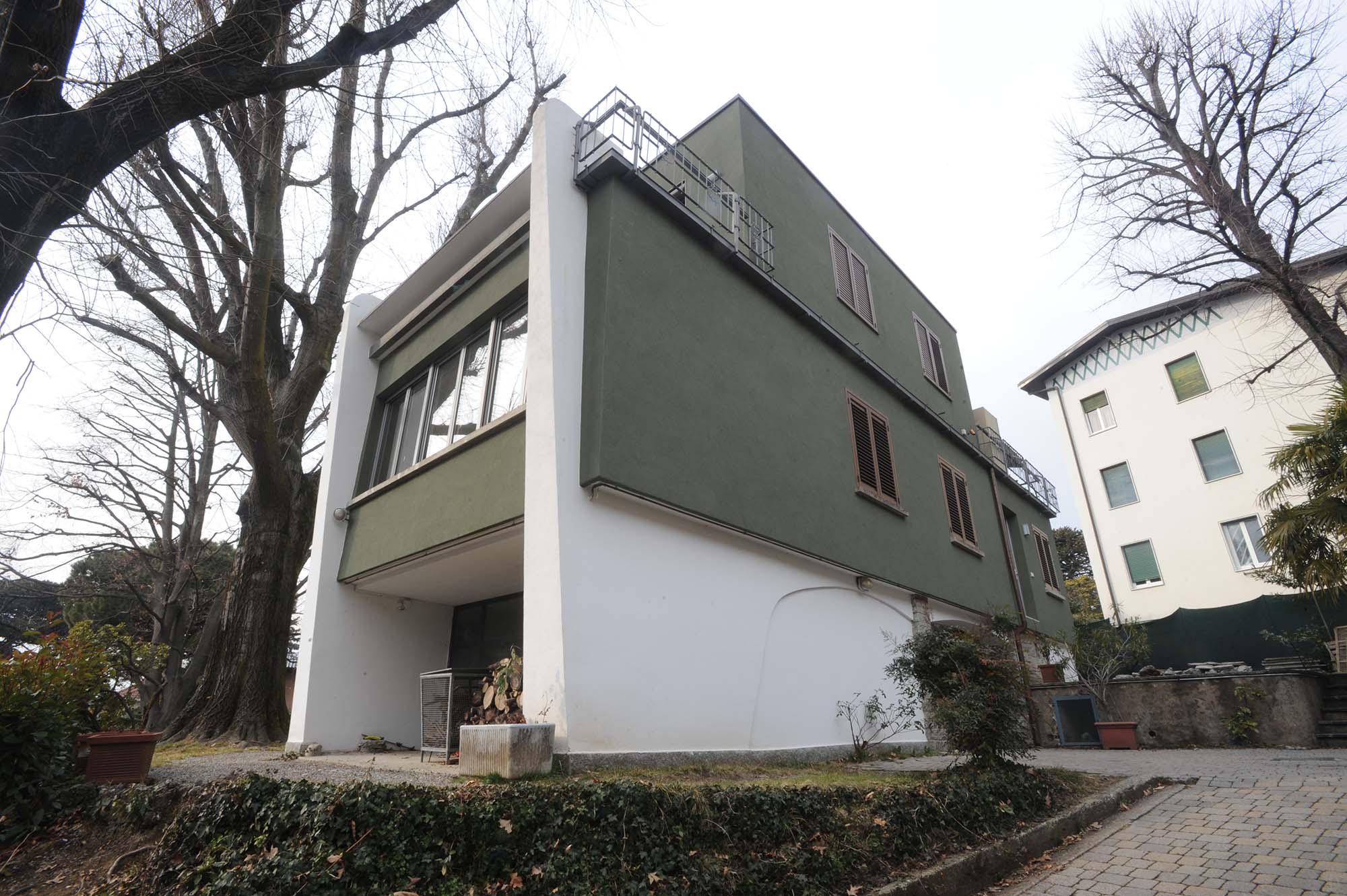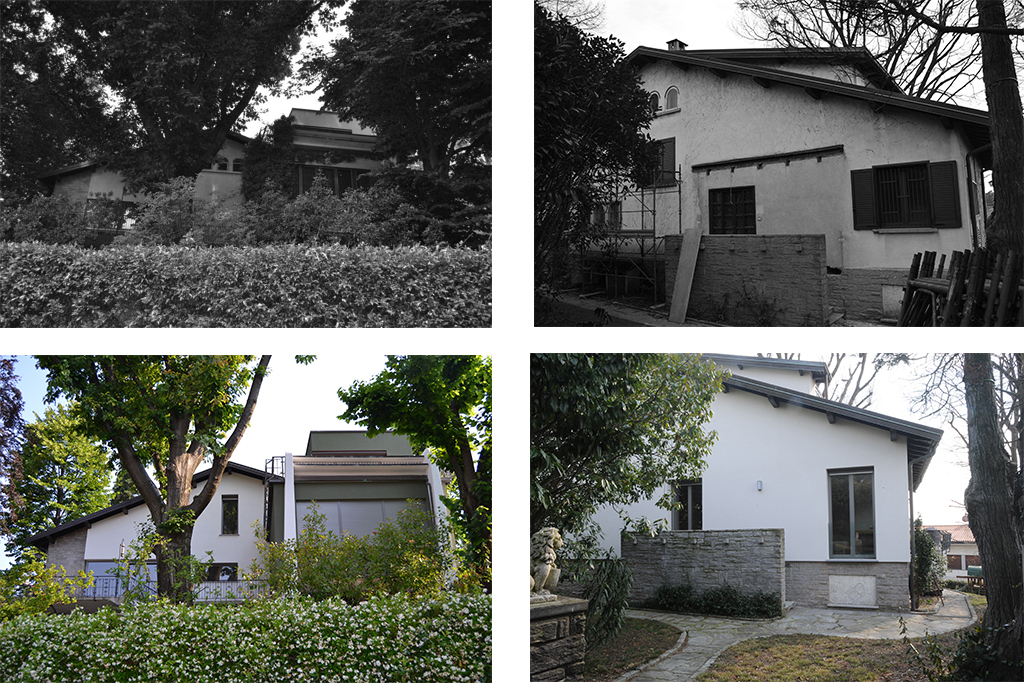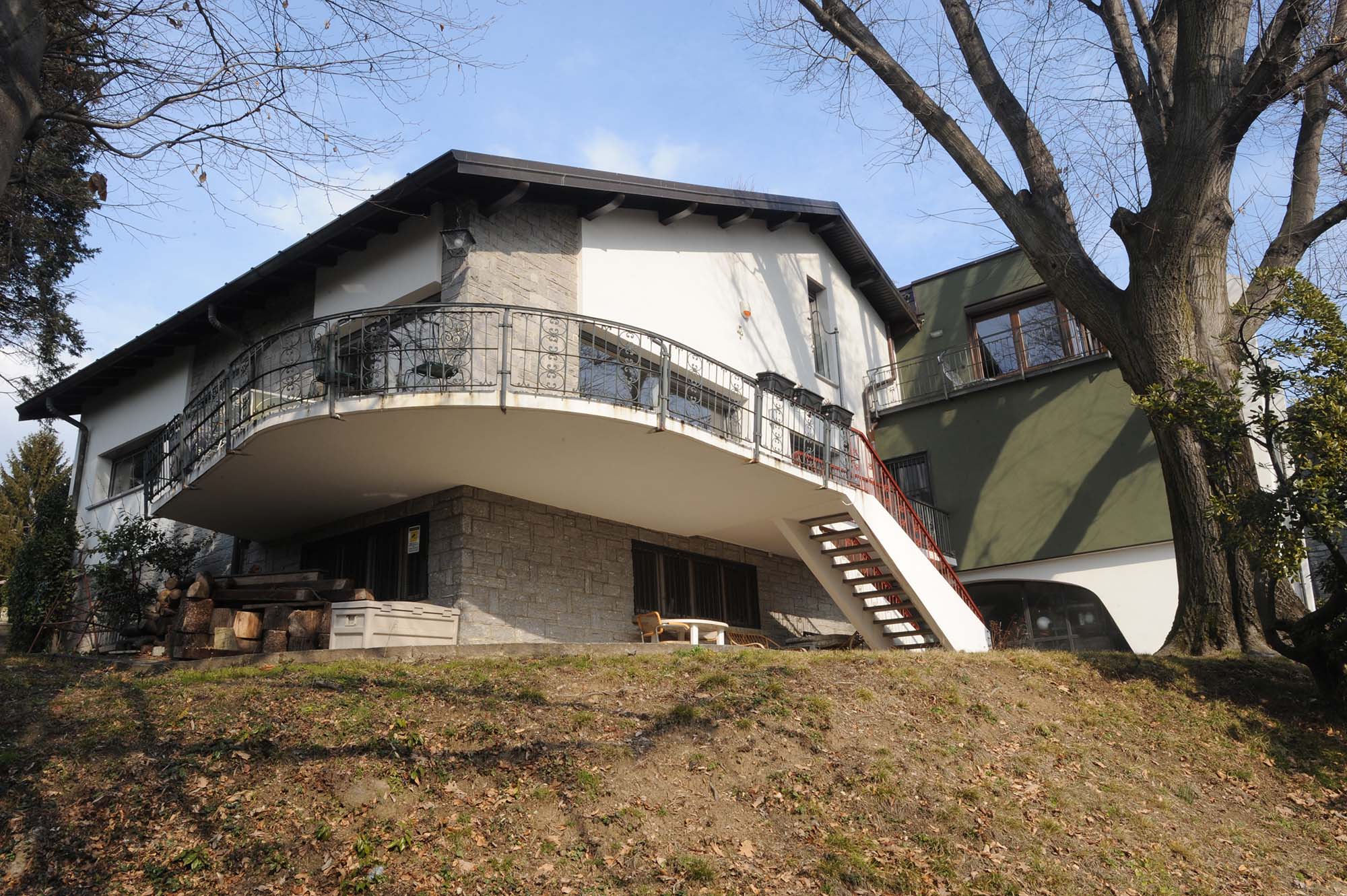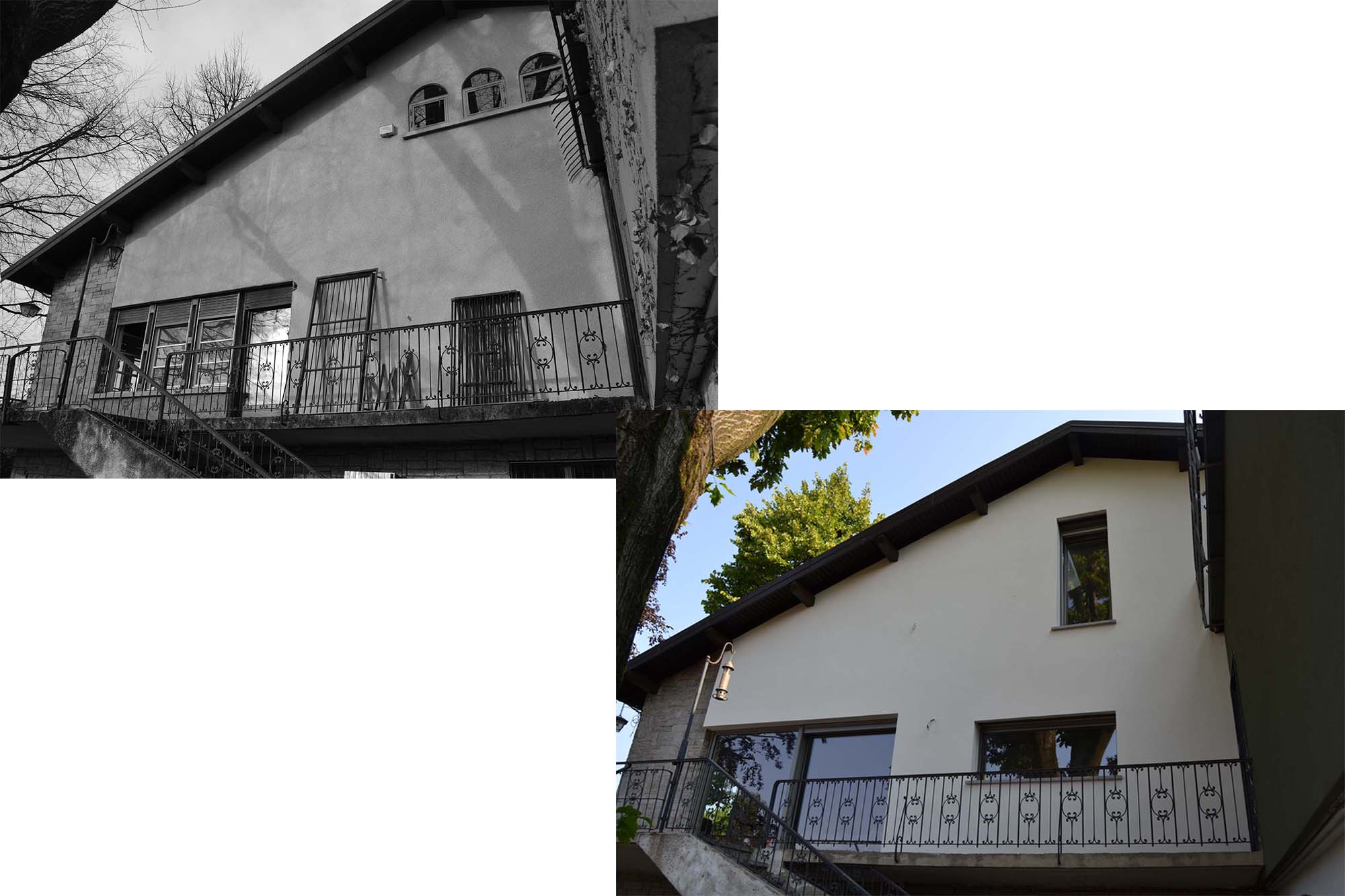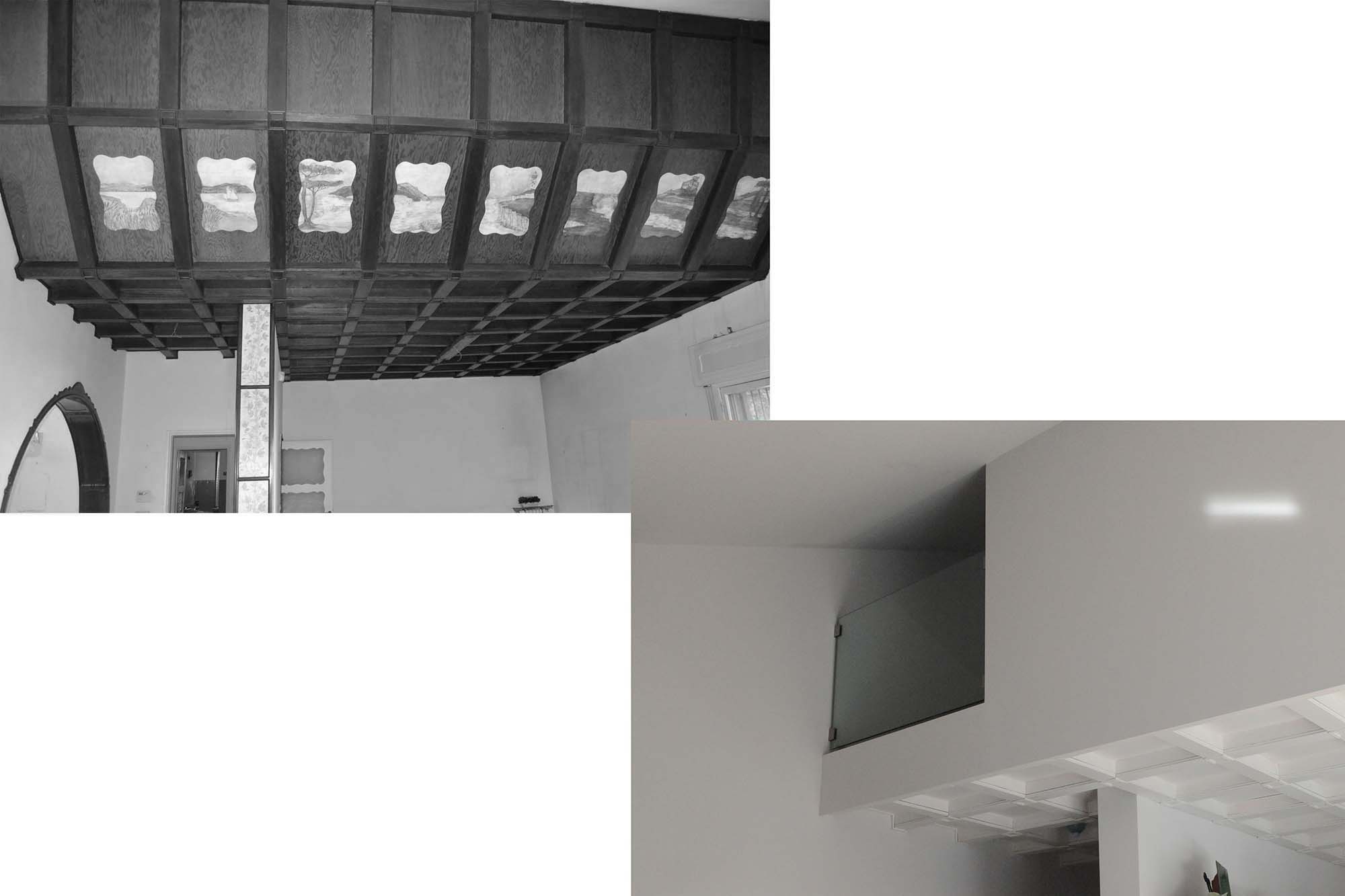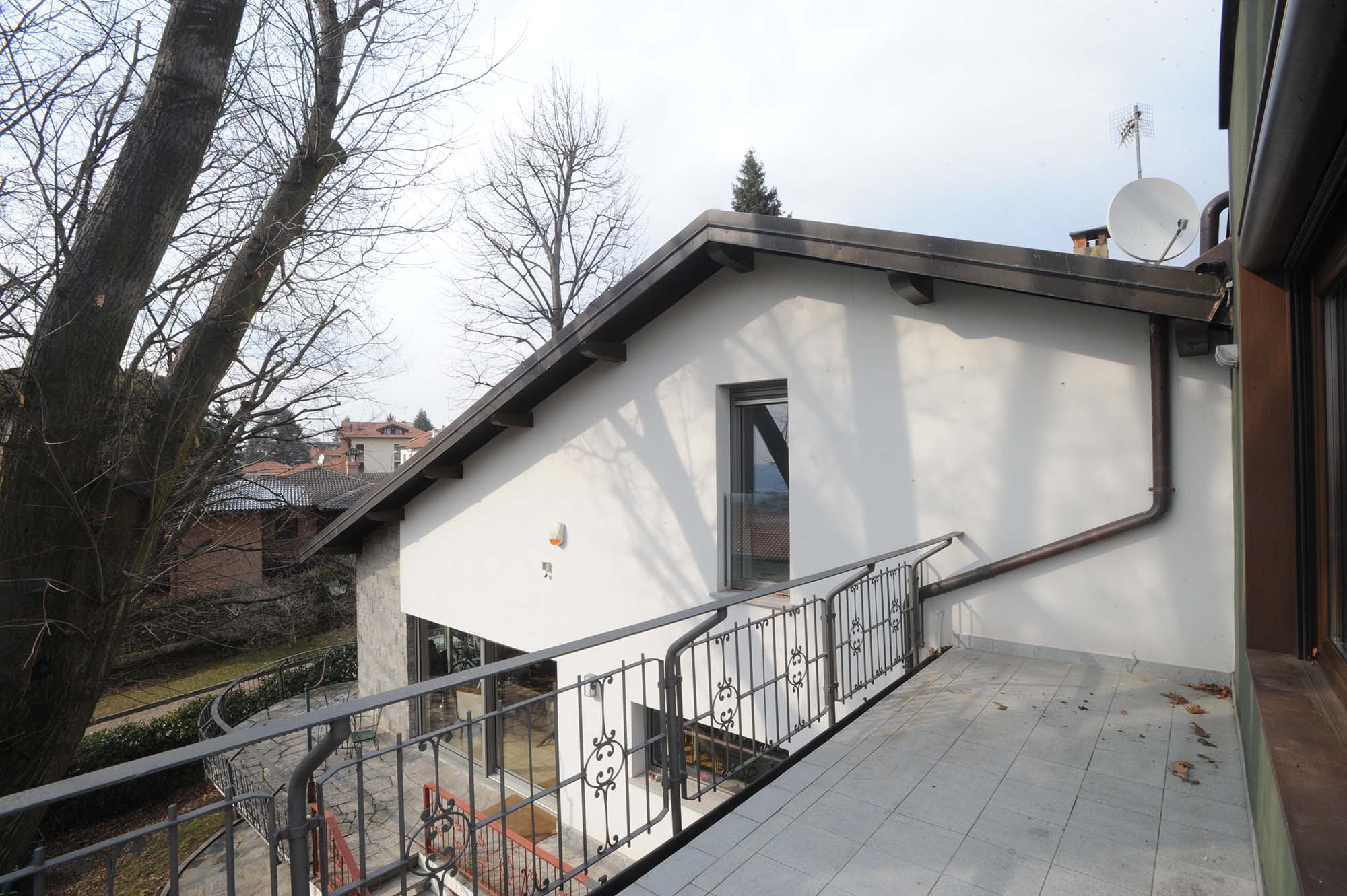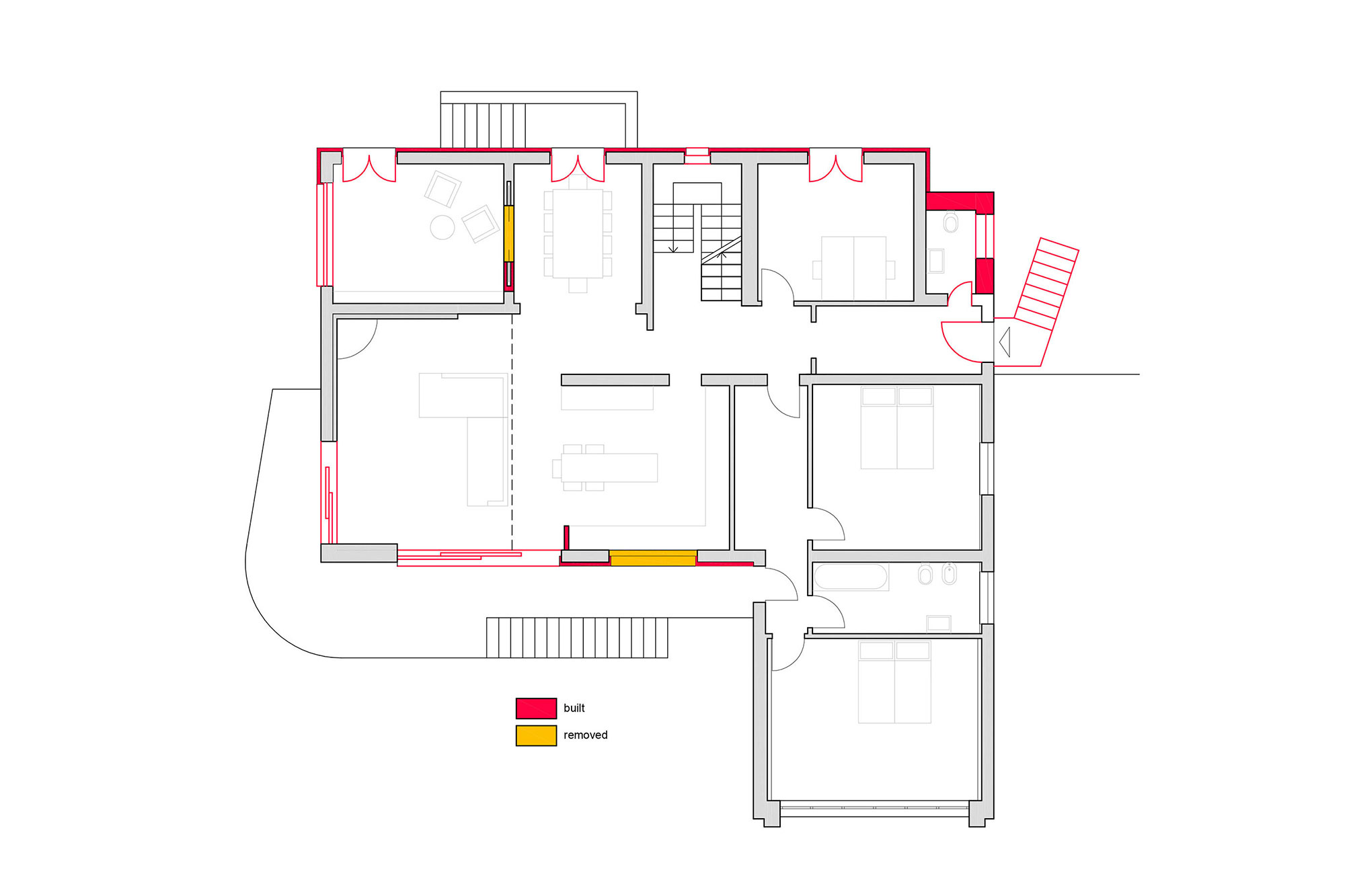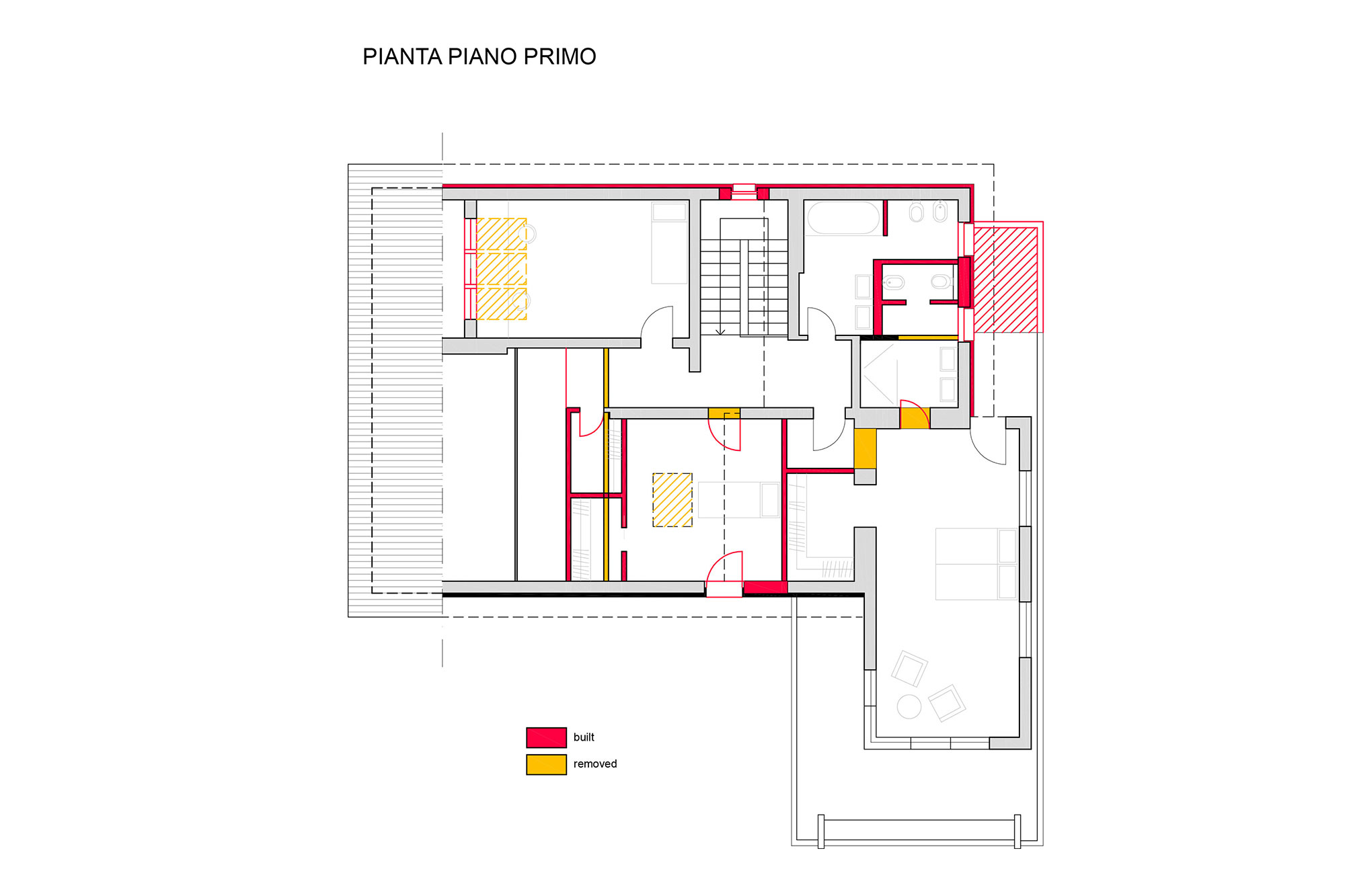 Remodeling single family home , Varese (VA)
Idea
The project is principally based on two ideas – modernizing the house by modifying the size and positioning of the openings and reducing the energy consumption. Despite these changes the original idea of the project form the fifties, the contraposition of two differently shaped volumes that form an "L" , has been maintained.
Internal organization
The client wanted to realize an open kitchen close to the living room and change the main entrance from the north side to the east side of the house in order to transform the old entrance into a dining area. There was also the need to add a small bathroom to the ground floor. The addition of the extra bathroom has been realized within the alignment of the existing façade, using the space that was originally occupied by the secondary entrance to the kitchen.
Facades and Materials
The changes of the façade mainly regard the volume with the two pitched roof. The image of the house has changed significantly by enlarging existing openings, creating new ones and modifying the alignment between them. This new image of the house is underlined by the use of the large sliding windows in aluminum and the glass railings. The energy consumption is reduced significantly due to the insulation realized on the outside walls.
The changes made to the rectangular volume are of different nature. The most important one regards the new entrance with the terrace on top. The windows ,with the exception of the large one of the bedroom and the entrance door from the terrace, have not been substituted.