Varese - Via Andrea del Sarto
Remodeling and addition, single family home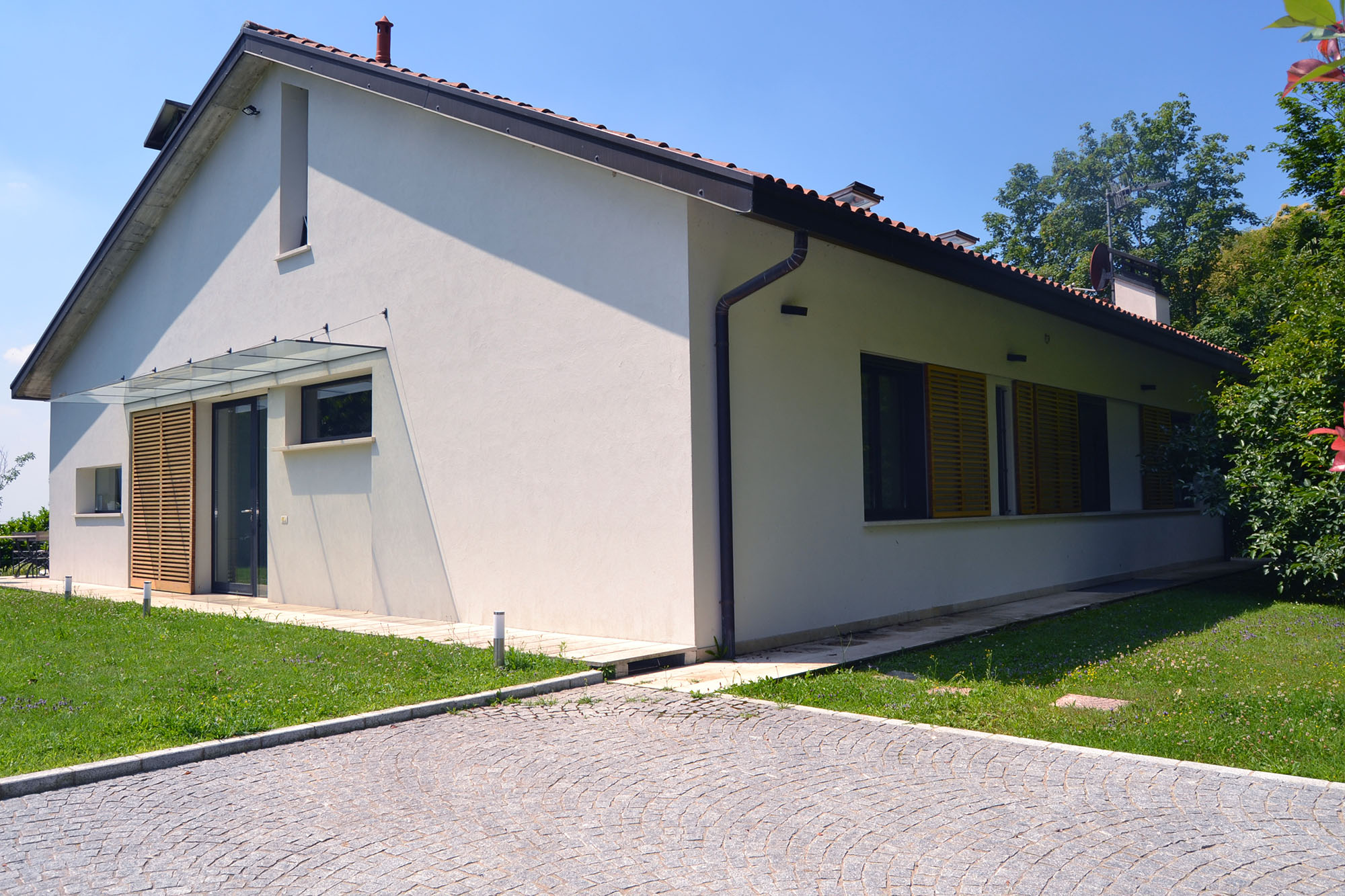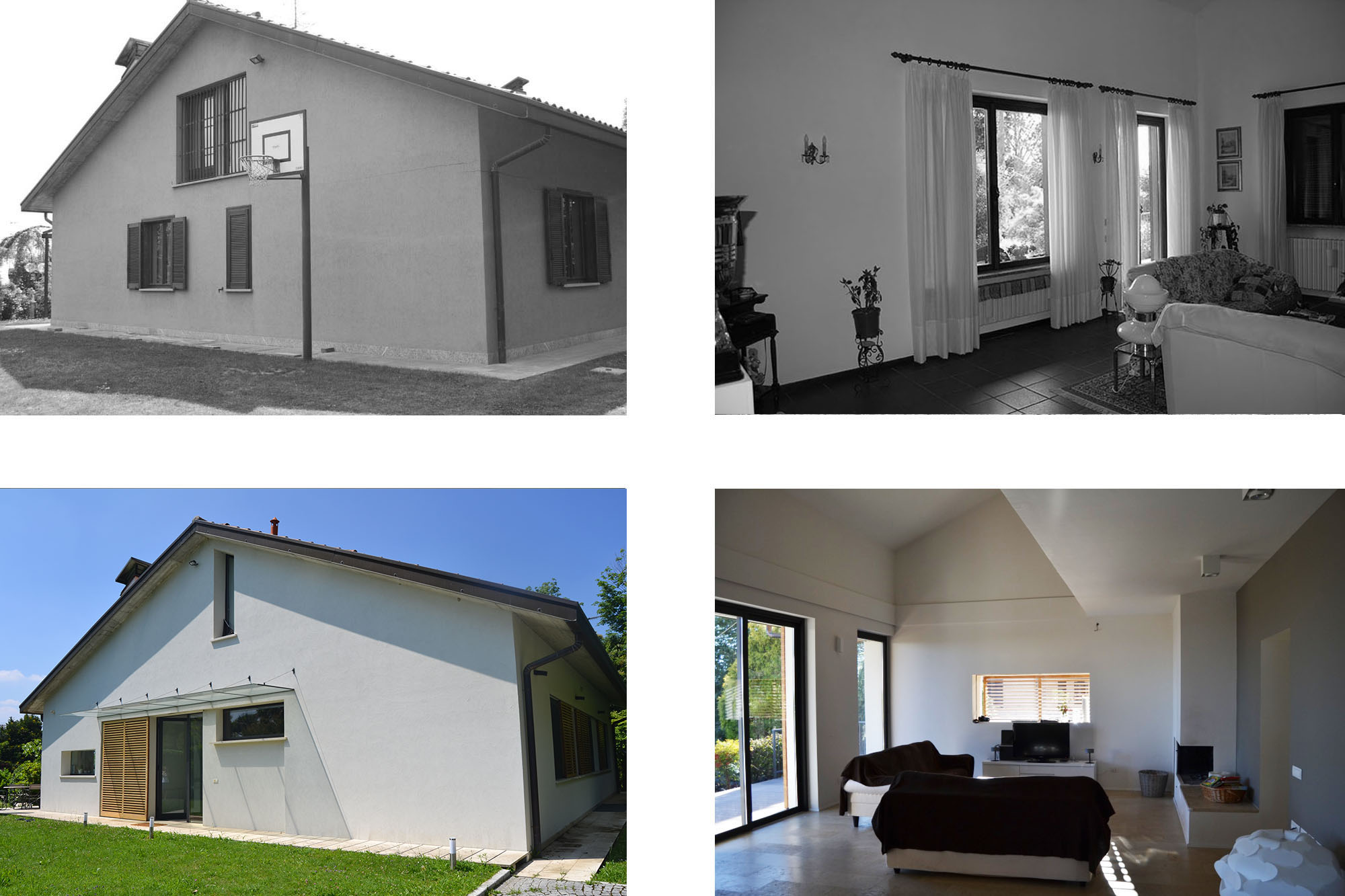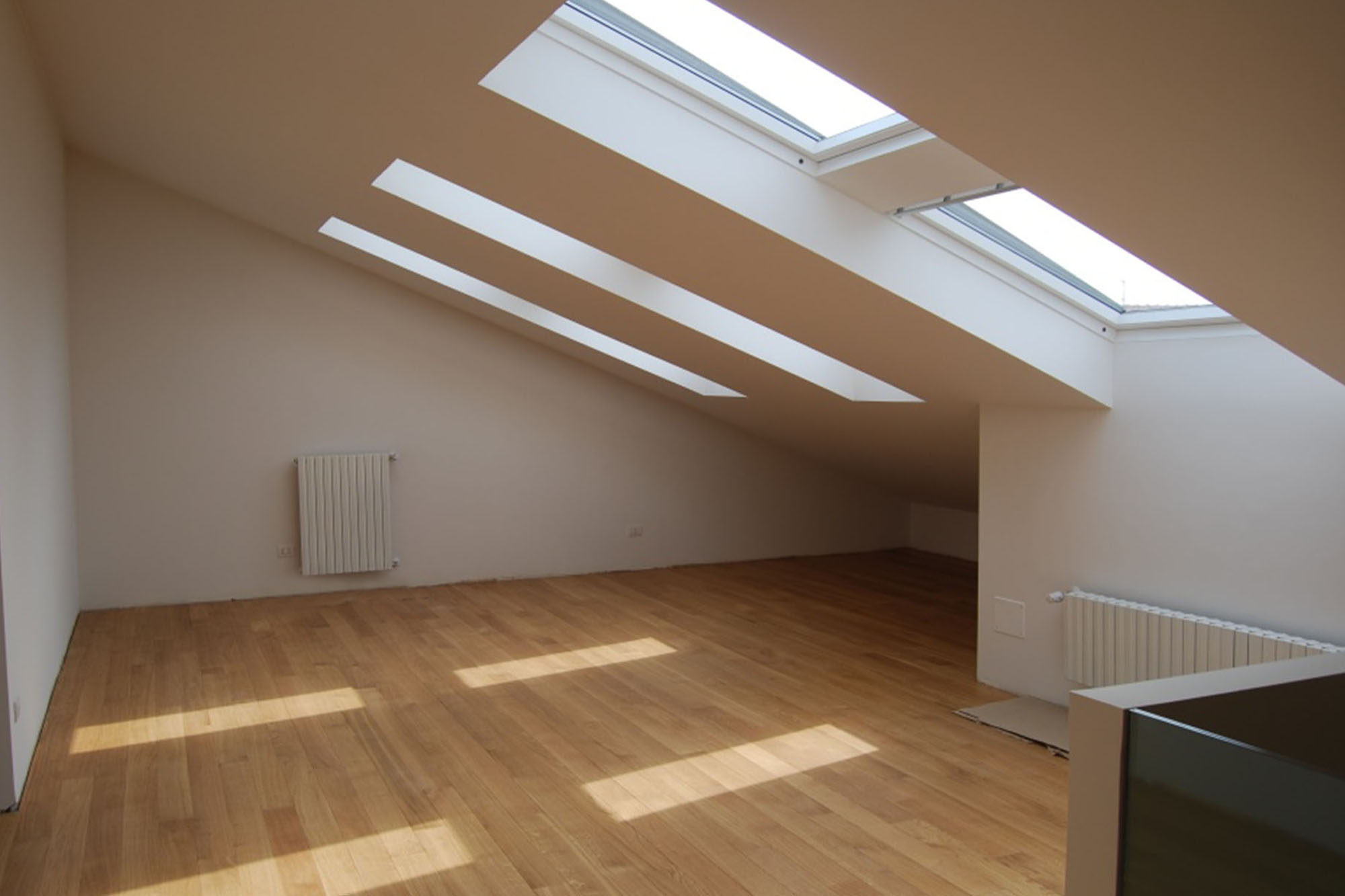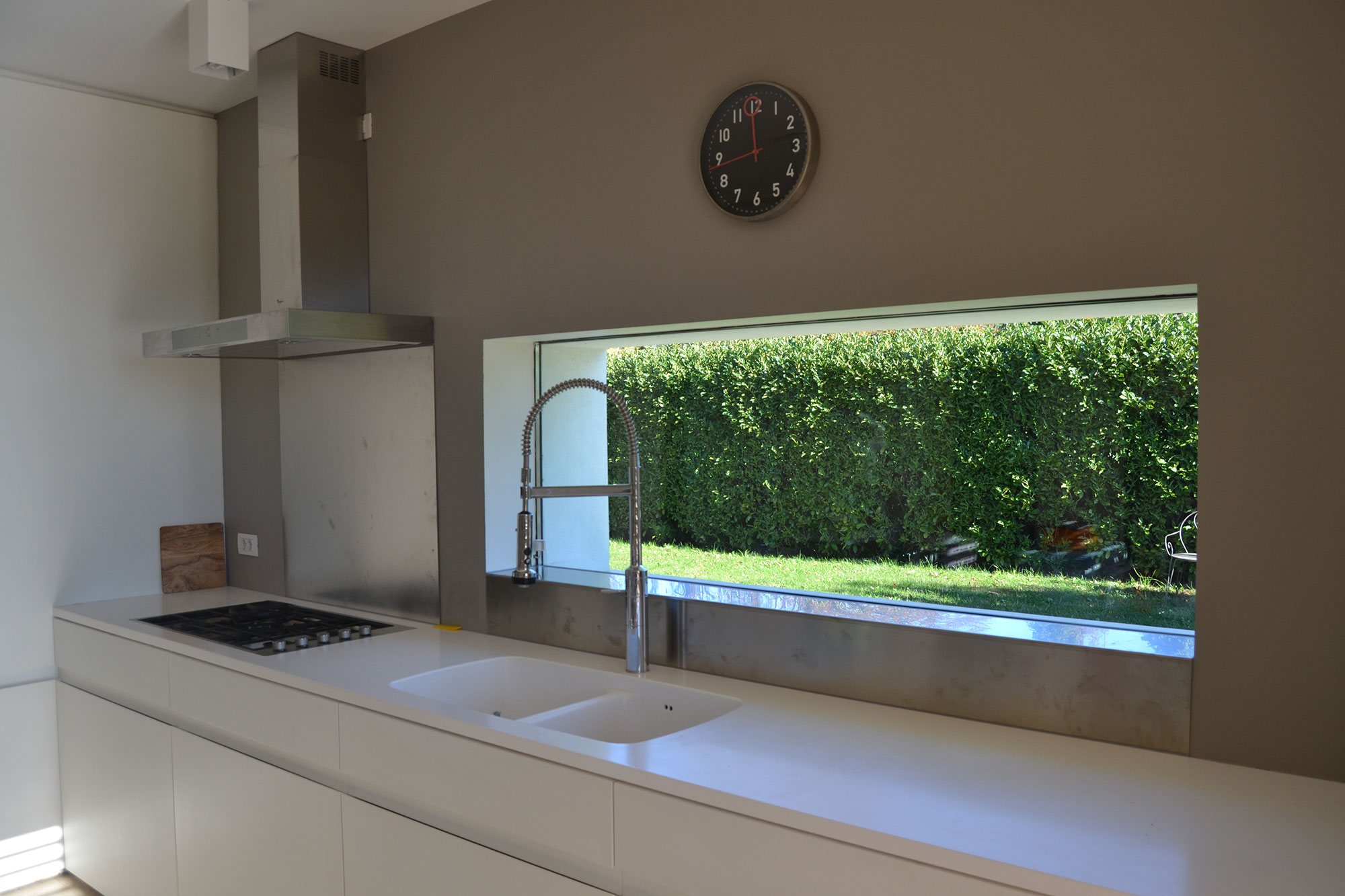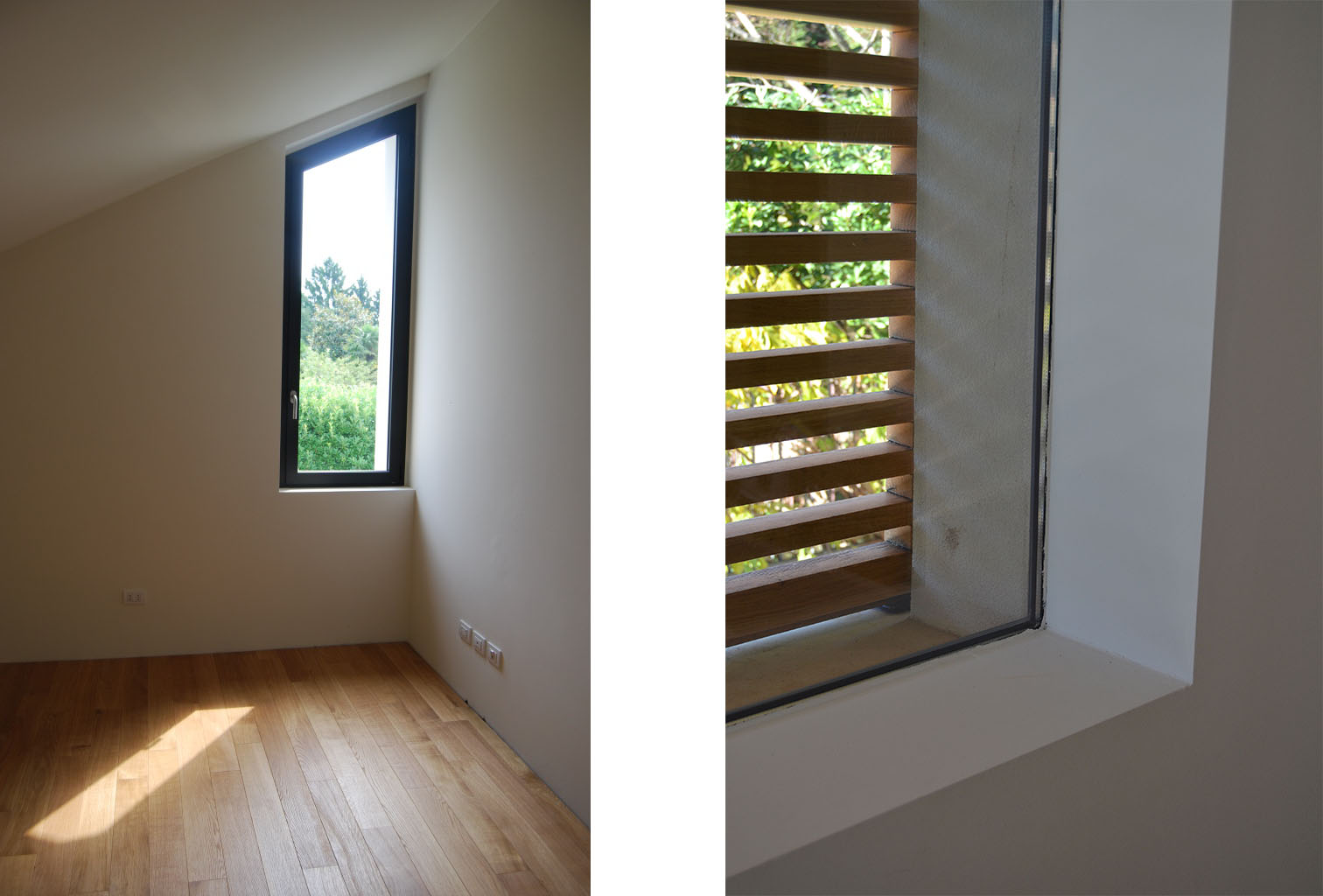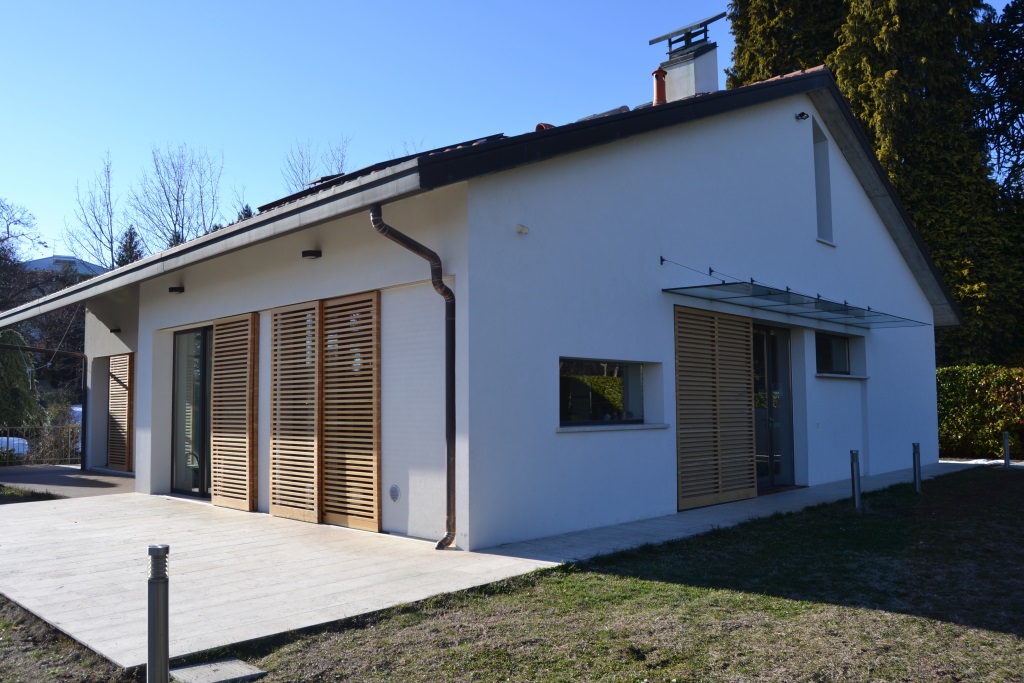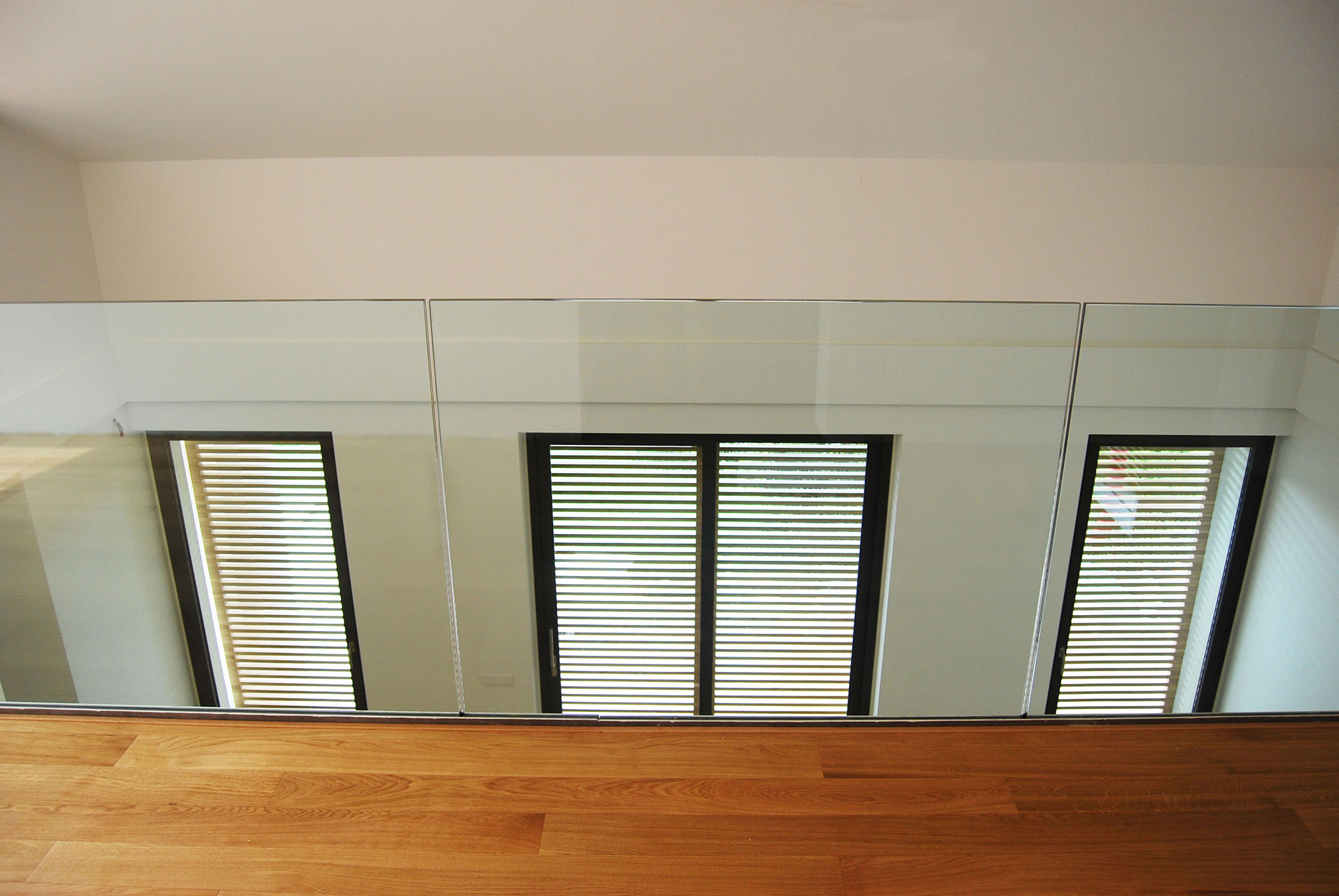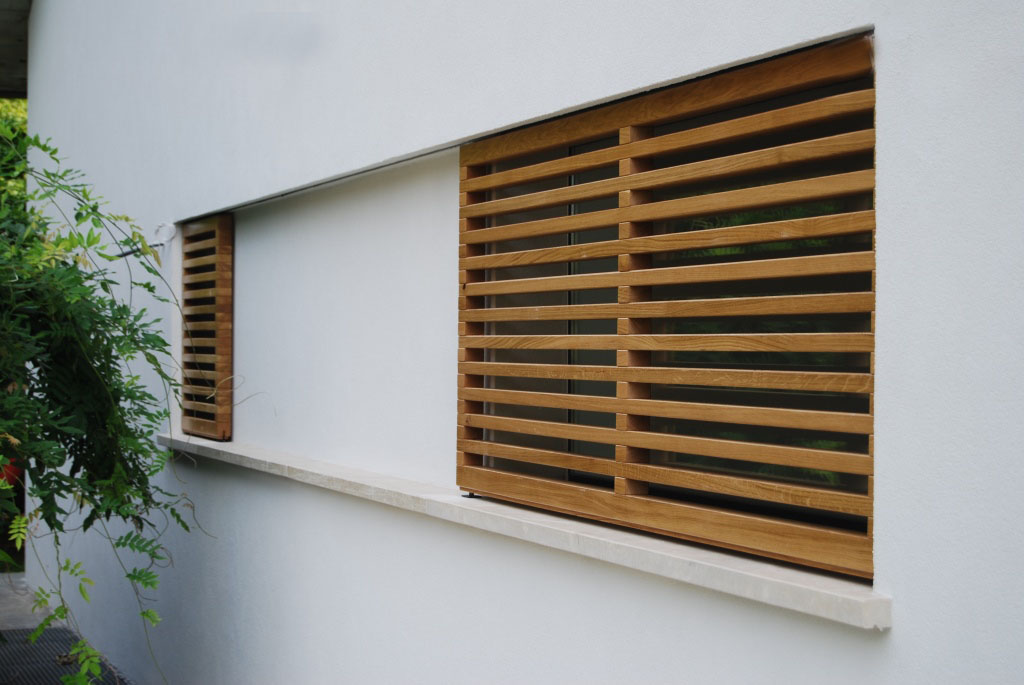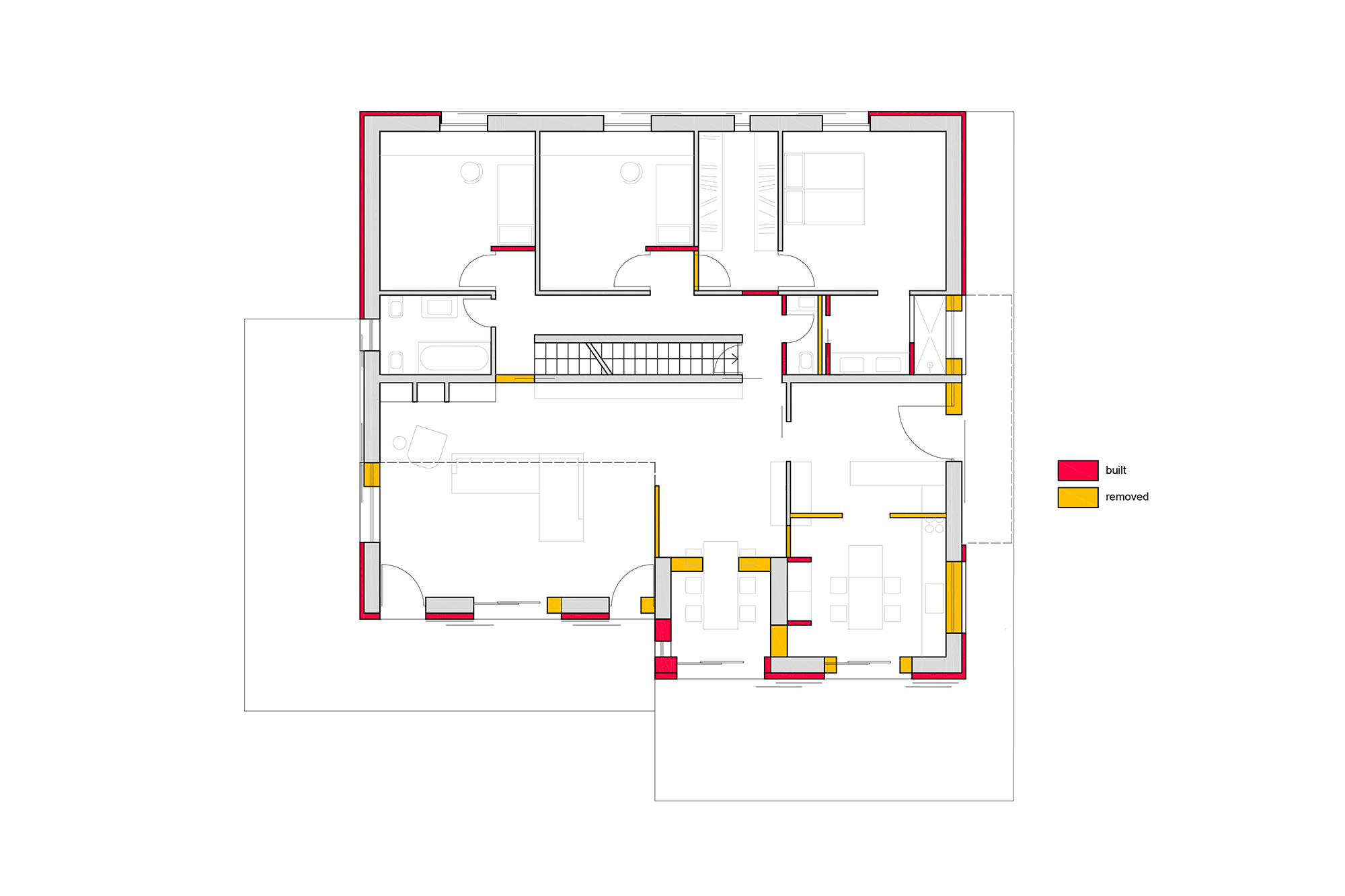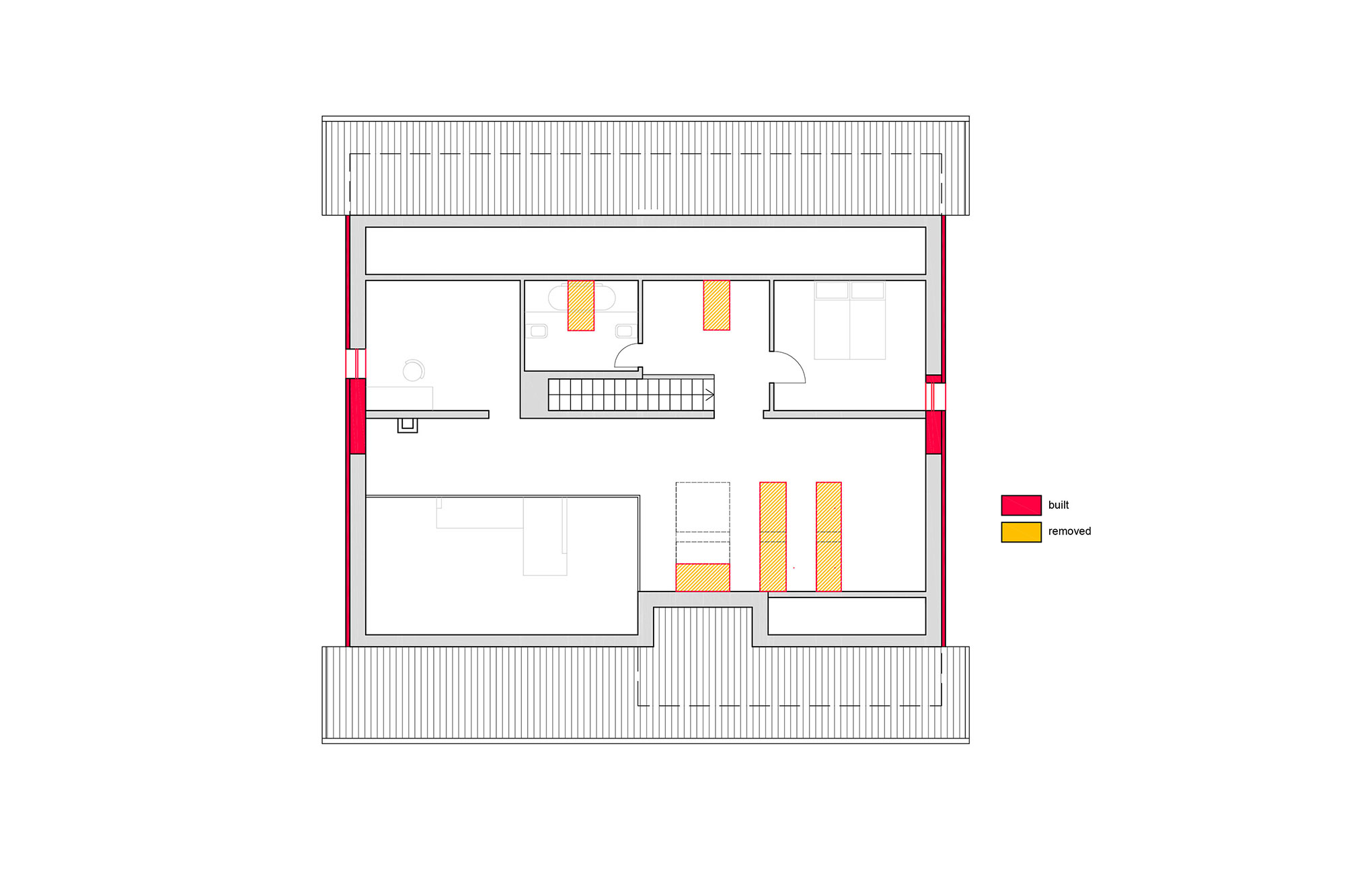 Remodeling, single family home, Varese (VA)
Idea
The project is principally based on two ideas – modernizing the house modifying the size and positioning of the openings and reducing the energy consumption.
Organisation
In addition to these ideas, the client wanted to move the main entrance from the south to the east side of the house. Moving the entrance to the east side allows the house to open up towards the garden; eliminating the recess of the old entrance allows for the creation of a dining area.
Facades and Materials
The image of the house has changed significantly by enlarging existing openings, creating new ones and modifying the alignment between them. Special attention was focused on developing long, small windows for the kitchen and the living room without a frame. The modern image of the house is completed by the use of materials such as oak for the sliding shutters, the flooring in marble from Modica in Sicily and the large sliding windows in a dark grey aluminum.
Technical Installations
On the ground floor the existing heating system was change to floor heating raising the quote by 15cm , while maintaining the traditional system on the first floor. For the production of hot water, thermal panels were installed on the roof.